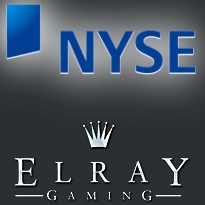 On Tuesday, the New York Stock Exchange posted a memo on its website, reminding "all floor members, member organizations and trading floor personnel" that "promoting or participating in certain gambling activities on NYSE premises" is "strictly prohibited." The memo helpfully singles out examples of prohibited forms of gambling, including bookmaking, numbers games, sports pools in which the organizer takes a cut, or any other organized for-profit betting activity relating to sporting activities, other outside events or games of chance. Telephones, computers and other devices/equipment located on NYSE premises are not to be used for such nefarious purposes.
All of this will come as news to most Americans, given that stock speculation is clearly a form of gambling. In fact, former derivatives traders have gone on record as saying there's no difference between Las Vegas Blvd. and Wall Street. But apparently the distinction is a bit too blurry for NYSE honchos. Just as Chris Rock felt the need to remind club patrons that there was no sex in the champagne room, so the NYSE needs to clarify that the NYSE doesn't tolerate any kind of gambling that they don't already tolerate. Filling out a March Madness bracket? Shameful. Singlehandedly destroying the global economy? Now you're talking!
So what's a lowly stock trader to do when he or she gets bored with assisting amoral hedge fund managers in bringing about 'creative destruction'? Fortunately, online casino turnkey developer Elray Gaming has ridden to the rescue with plans for "fantasy" stock market and forex (foreign currency exchange) applications. Elray claims to be finalizing a joint venture with an unnamed "global financial service provider" on a real-money financial trading platform, but only the play-money version will be available to US residents until the DoJ's 'clarification' of the Wire Act gets, um, clarified a little more. Elray's social networking games will be accessible via the web and mobile devices, but traders may want to play outside on the NYSE steps, just so they don't confuse their 'fantasy' trades with their 'real' ones. Oops, there goes Greece… My bad.