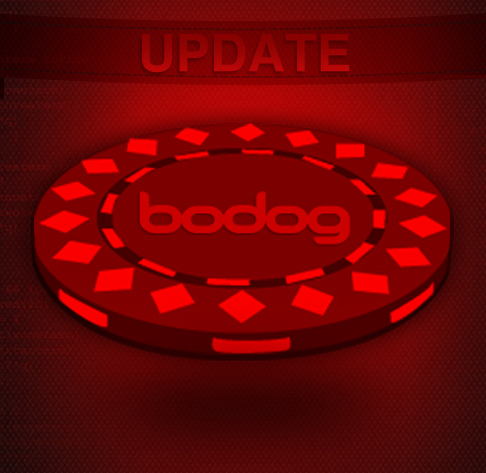 Bodog has now taken a further step in implementing their Recreational Poker Model by launching new poker software. Bodog Network's VP considers this latest move to be an industry game changer as well as providing players with some of the best software in the business.
The new features include:
i)             'Rabbit Cam': a feature whereby you can see the cards that would have been dealt even if the hand has finished before all cards are dealt. BEWARE: this can frustrate and please equal measure!
ii)            Competitive rake
iii)          Improved accessibility and site speed
iv)          In-Client Blackjack
v)            Play More Tables: Play up to 20 tables
vi)          New Tournament Formats: More variety in our tournament schedule including Omaha, Shootouts, Knock-outs & Heads-Up tournies
vii)         The industry's most robust data protection system
                  …and, of course, the controversial all-site anonymous tables:
This feature stops poker pros accessing any data on how you play your game via the use of HUDs and other data mining sites like PokerTableRatings and SharkScope. This is totally unique to the Bodog Poker Network and will send shockwaves through the online poker playing community.
Arguably the best known poker pro on the planet, Daniel Negreanu himself, freely admits that using player data has helped him win. In his own blog he states: "There is plenty of information online that you could find about your opponents. For example, what they've won, what tournaments they normally play and how they do overall. I'd type in their online results under the notes tab, then also color code the notes with either "Winning Tourney Player" or "Losing Tourney Player. All these tools helped me make better reads in marginal situations."
Anonymous tables make this type of player data impossible to collect.
Jonas Odman, explains: "We believe that introducing these features makes the Bodog Recreational Poker Model a pioneer in the online poker world and offers all players of all abilities the fairest place to play. We have shown before that we are not afraid of controversy by changing the way rakeback was viewed and starting to block data mining sites earlier this year and these new features now give players a less biased 'pure poker' experience. To my mind the software and Bodog's Recreational Poker Model is a genuine game changer."