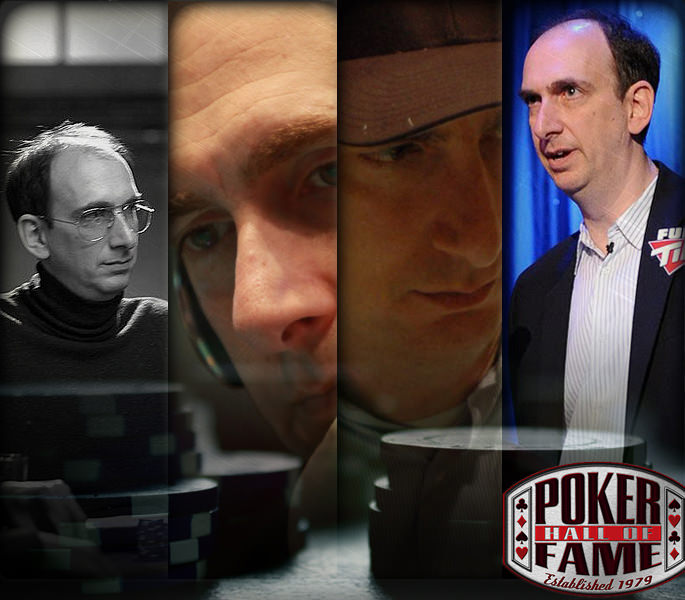 You're not really supposed to pick favorites when you write about poker, but everyone has a few players they root for a little more than the competition – and Erik Seidel is probably on most of their short lists.
As a player and a fan of the game, it's hard not to like somebody who's been so consistent for so long. A long-time member of the Mayfair, the most famous underground poker club in New York City, Seidel left his job on Wall Street after the crash of 1987 and took up poker professionally. By the next year he had won $280,000 in his first WSOP cash – a second-place finish in the 1988 Main Event that has since been immortalized in the movie Rounders. He's earned at least six figures in tournament cashes in 19 of the last 23 years. His first gold bracelet finally came in 1992 and he's piled on seven more since then, including memorable heads-up victories against Cyndy Violette (in the 2005 $2,000 No-Limit Hold'em event that drew 1,403 players) and Johnny Chan (in the 2001 $3,000 No-Limit Hold'em event).
Unlike some other players, Seidel has actually improved with age. His first million-dollar year came in 2007, when he won $1.1 million between the WSOP $5,000 No Limit Deuce-to-Seven bracelet win, a second at the Aussie Millions high roller event and a grab bag of other cashes. The next year, 2008, he doubled that to $2.2 million with his first WPT win at Foxwoods and a second in the Aussie Millions main event. And in 2011 he has put everyone else who's ever played the game to shame. He took third in the Aussie Millions $100,000 high roller event, won the $250,000 Aussie Millions super high roller event, won the LA Poker Classic $25,000 high roller event, won the NBC National Heads-Up Poker Championship, won the Bellagio's $100,000 super high roller event, finished second at the WPT Hollywood Poker Open, and made the final table on both of the Epic Poker League's first two main events.
All told, Erik Seidel has won $6.5 million in 2011. To put that in perspective, that's three times more than he himself had ever previously made in a single year. It's also more than every single second-place finisher in the history of the WSOP Main Event received, and more than every single champion who won that tournament before 2006. In fact, it's more money than all but 39 other players in the history of the game have won in their entire careers. To win $6.5 million in a single year playing poker tournaments is to dominate top competition like nobody has ever done before.
But forget all the money and accolades he's won over the years. The best thing about Erik Seidel is that he's still a regular guy who loves the game of poker. His favorite book about poker is Al Alvarez's classic chronicle of the 1982 WSOP, The Biggest Game In Town, which tells you everything you need to know about his awareness of the game's history. And his proudest accomplishment isn't winning millions of dollars or multiple WSOP bracelets – it's making it to Vegas and holding his own with those heroes of poker's old school.
"When I just started in Vegas I was playing in the big game and playing a lot with Chip and Doyle, and for me that was really great because I got to play with the best players in the world," he told Tatjana Pasalic. "I was doing really well and that was the time when I really got to build my bankroll and got to play with two guys who were really the icons of the game. I was a poker fan before I was a player and those two guys stand in a special place." But when she asked him if he considers himself a poker icon like Doyle or Chip, he quickly said no, even though he's the game's all-time leading money winner and one of the top performers in the history of the WSOP.
That's class, and it's why I always root for Erik Seidel.