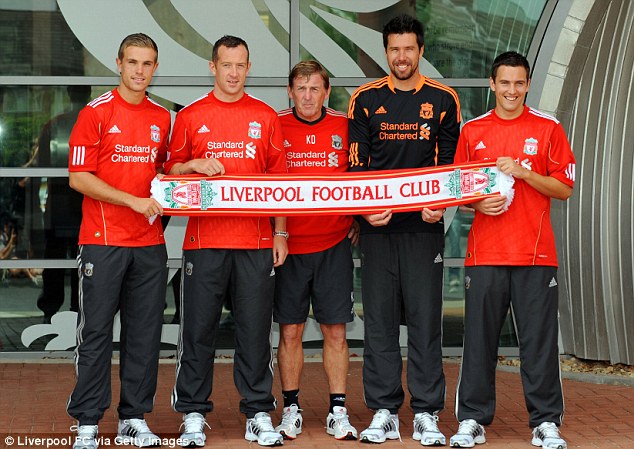 Liverpool (Last season 6th)
The lowdown: Kenny Dalglish has been one of the most active figures in this summer's transfer window. It really doesn't feel like, save Stewart Downing, they've signed a huge amount of improvements where they were needed. The some £16million spent on Jordan Henderson would have been better deployed on a second world-class winger to provide on-the-money deliveries into the box for Andy Carroll. They've also invested £8m in Charlie Adam, presumably so that no-one can have him as he's still in Steven Gerrard's shade.
There will be some question over the back four as they start to show the signs of aging. The introduction of John Flanagan and Martin Kelly as regulars at full-back are encouraging signs though. Up front is where they're strongest and on their day, Luis Suarez and Carroll are one of the most potent front-two partnerships in the top flight.
Star man: Luis Suarez (Striker) – Showed what he's made of this summer in the Copa America and with six months in England now under his belt, expect a blockbuster of a season…and a few canine moments along the way.
One to watch: Martin Kelly (Full back) – Gave a number of rousing performances at right back after Dalglish's arrival in January. If he stays injury free it could be his breakout season.
Line-up (4-2-3-1): Reina; Kelly, Agger, Carragher, Johnson; Gerrard, Lucas; Kuyt, Suarez, Downing; Carroll.
Expected finish: Probably one season away from cracking the top four as the front two need a little more time to gel. 5th.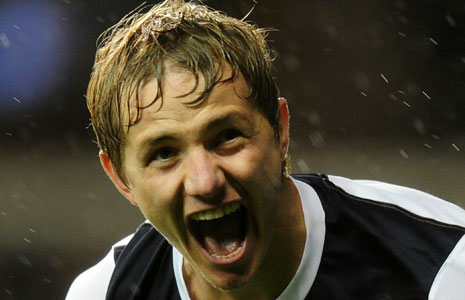 Tottenham Hotspur (Last season: 5th in Premier League)
The lowdown: If you earned points for the amount of times your manage was linked with the England job, then Spurs would have won the league at a canter. Unfortunately scoring goals is a big part of what makes a Champions League qualification outfit and that was where Spurs sadly lacked. Boss 'arry Redknapp's reluctance to give any of his strikers a run in the time cost them and Roman Pavlyuchenko would have been the answer had he been turned to. Rafael van der Vaart was the club's top scorer and showed how much of an asset he is at only £8m. Gareth Bale had a breakout season and Luka Modric, if he doesn't arrive at Chelsea later this month, will be looked to rediscover his form of last term.
At the back, they're solid and will be able to call upon Brad Friedel instead of error-prone Gomes in between the sticks. With no striker signed this summer it's hard to see them muddling through and getting a Champions League spot with the current crop.
Star man: Rafael van der Vaart (Midfield) – Without this goalscoring midfielder Spurs might not have got a Europa League spot last season.
One to watch: Kyle Walker (Full back) – Got his chance on loan at Aston Villa last term and showed his worth.
Line-up (4-2-3-1): Friedel; Corluka, Dawson, King, Assou-Ekotto; Sandro, Modric; Lennon, van der Vaart, Bale; Pavlyuchenko.
Expected finish: Without any real signings this summer and many injuries to start the campaign they'll fall out of the top five. 6th.
The fan: Tom Christie, personal trainer and season ticket holder
Expectations? Id like to see a 5th or 6th place finish this season, unfortunately with the money being spent around us and our current lack of transfer activity from us I can't see us pushing strongly for a top 4 finish. Keeping Modric is vital as is Bale and Lennon staying fit for more than half the season. If we don't sign a new striker then harry desperately needs to publicly back Pavlyuchenko as his main man and he will get the 20 goals a season we need (albeit with 1 of 3 games being anonymous).
Unsung hero? Assou-Ekotto without a doubt, had man of the match performances in more than one match from left back last season (despite the occasional shaky game). That and him being one of the few down to earth footballers in the game who has no love for the modern excesses of other players.
Away trip most looking forward to? Stoke away for my only game of rugby I watch a season.
Expected finish? 5th but I could easily see it being a few positions lower depending on the fitness of key players.
Click the links for season previews of Everton and Fulham, Sunderland and Aston Villa, West Brom and Newcastle, Stoke and Bolton, Blackburn and Wigan, Norwich and QPR and Swansea and Wolves.