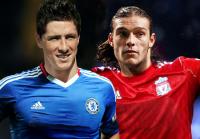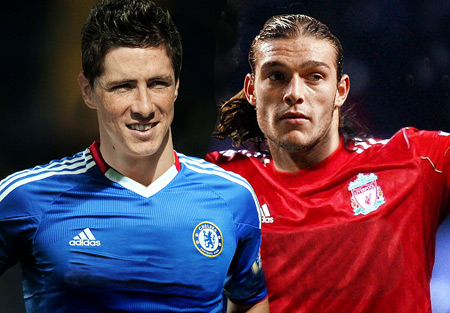 Although they prevailed in the weekend's big game, Chelsea fans will be wondering what exactly they're getting for the £50million forked out on Fernando Torres at the end of January apart from a clap each time he's withdrawn on around the 70 minute mark.
Goals from fellow January signing David Luiz and Ramires saw off the challenge of Man City and meant that the reigning champions still have a glimmer of hope in this season's title race. The Torres issue will be puzzling even the most loyal of Chelsea fans though.
You could understand it if the Spaniard made telling contributions throughout the afternoon, he didn't though. The striker looks very much like a child who's been told off and can't get the teacher's words out of his head long enough to concentrate on his "A" game.
The other marquee signing of the window was made by Torres' former employers Liverpool and saw them fork out more than half of the fee they received for Torres on the unproven England striker Andy Carroll .
Better known for his misdemeanors off the field, Carroll enjoyed a successful opening to the season for Newcastle before he got injured and then joined the red half of Merseyside in a whirlwind month. The Geordie hasn't been as disappointing as Torres and he does have Luis Suarez to take some of the weight off his shoulders but the fact the two signings still haven't a registered a goal between them has got the bookies excited.
Victorchandler.com spokesperson Charlie McCann said: "Chelsea have an additional fixture to play in the League but how many of the nine will the misfiring Torres start? Carroll is likely to begin all 8 games for Liverpool unless injury or suspension intervenes and his partnership with Luis Suarez looked very promising yesterday at the Stadium Of Light."
They have Torres as 5/6 favorite to score before the end of the season, Carroll at 11/8. Could Chelsea win the title and not see a striker score a league goal for the remainder of the season? Well it's been five games already and if they continue to see goals from other parts of the team they might not need Torres et al to register any more goals this term.