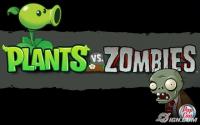 When it comes to the gambling industry, and gaming conferences in particular, you need to have something that everyone's going to remember you by. Whether it be a little person handing out drinks, loads of hot models dressed as Sherlock Holmes, or a baby goat, it's gotta be memorable!
As the biggest conference to cover the entire gaming industry, ICE Totally Gaming is perhaps the best place to show your cards. This might be why GTECH G2 have chosen to preview a major casino update at ICE with the aid of a small group of zombies.
If you happen to see plant-eating zombies roaming the conference floor then don't fear as it's to promote their new slots-based adaptation of PopCap Games' blockbuster game Plants vs. Zombies™.
"Based on our experience with other premier branded games, such as Sherlock Holmes and Chippendales slot games our licensees can expect very quick pick-up on this well known title," said Dominic Mansour, GTECH G2 VP Gaming Products.
"Recognizable titles attract new players and keep existing players coming back for more. GTECH G2 has a number of additional games in development which will be launched over the coming year using other recognized brands from PopCap. In addition, our licensees continue to do well with original games we've developed, like Fortunes of Egypt and Mystic Island."
Thanks to their VIP room at the Fire & ICE party, the plant-eating zombies will also be in attendance at the evening's event when you could even partake in the few drinking games with them.