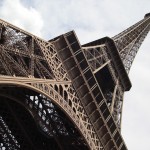 The future of egaming deregulation in France brought conflicting opinions from industry chiefs at this week's EGR Live conference.
The Egaming leaders of Bwin, Ladbrokes and Unibet were all upbeat about the prospects of large-scale deregulation across the continent, but their views were not shared by all as Betfair's managing director Mark Davies and Nicolas Beraud, of French firm Mangas Gaming had an altogether more pessimistic view of the state of French affairs.
As reported here this week, SportingBet's decision to pull out of the French market represented a U-turn from their stated intention to launch there only a month earlier, and Davies explained that the problem lay with France's politicians, who have no interest in upsetting the apple cart. "We have been talking to [French regulators] for a long time and it has made sod-all difference, if I'm frank. This is because it is not a rational debate that is being held.
"If I were a French politician, and deeply entrenched families are telling me that if I back a group of upstarts from another country it will go horribly wrong and it will be my head on the chopping block in a year's time, and I also have a group of overseas upstarts telling me that not backing them means it will also go horribly wrong, but only in 15 to 20 years time when I'm long retired, I know what I would do."
Beraud agreed with Davies' pessimistic outlook, despite admitting his firm's intention to apply for a licence in the hope that time would help the French authorities realise their proposed gambling laws are far too punitive for gaming firms looking to compete with France's Francais Des Jeux (FDJ) and Pari Mutuel Urbain (PMU).
"The situation in France is not a good one," said Beraud. "If one looks at the draft regulation, the tax is just huge and it will be impossible to make money. At Mangas we are trying to explain that present policies are only to protect monopolies, but to do lobbying in France is very hard – the monopolies are very strong."
It was not all doom and gloom, though. Bwin's co-chief executive Manfred Bodner believes the money being generated in Italy will soon persuade the French authorities to change their minds.
"This is all about money as we know, and the Italians have proved that you can make a hell of a lot more money for the state through taxes than you can on state monopolies. If France had paid more attention to Italy, its new system would be a better one, but I believe it will change in time."
Ladbrokes' CEO Ed Andrewes and Unibet's Petter Nylander agreed. "The mass market will be a challenging environment for everyone but it has evolved," said Nylander. "Italy has shown the way."
"The UK shows a mainstream model and I think Italy will also show other countries how to regulate sensibly," concurred Andrewes.
Only time will tell who's right or wrong, but for the record I'm a glass half empty man.