DAF award on iGB Down Under Party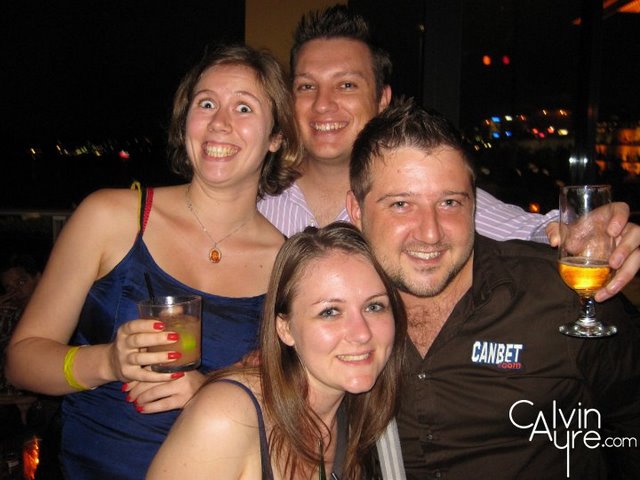 It is impossible to dispute that Schalk van der Saandt is the clear winner of the DAF award for Wednesday night's drinks at The Loft.  In addition to being the drunkest one of the bunch, he was the instigator of some  some seriously xxx-rated conversations with Shona.  You'll have to ask Schalk for the specifics of the convo though, that is, if he actually remembers.
Check out the Party overview, party pictures, and VolleyBall & BBQ at Bronte Beach Pictures from the iGB Down Under Party.