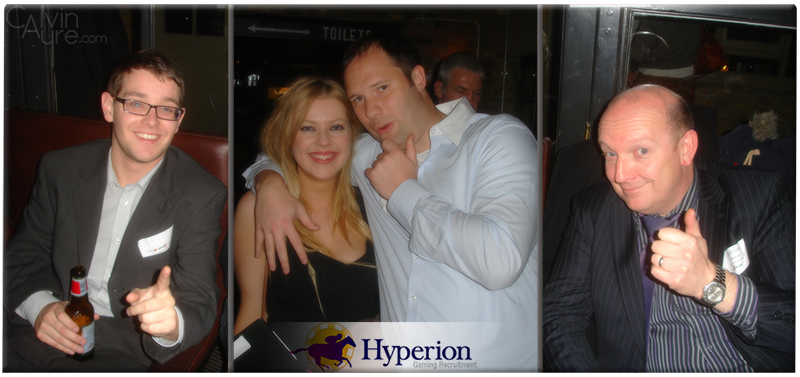 [buttonrow count="3″]
[button link="/2011/05/13/lifestyle/hyperion-gaming-links-drinks-review/" copy="Posts" onerow="true"/]
[button link="/pictures/hyperion-gaming-links-drinks/" copy="Pictures" onerow="true" /]
[button link="http://www.linkedin.com/groups?mostPopular=&gid=92367&trk=myg_ugrp_ovr" copy="Website" onerow="true" target="_blank" /]
[/buttonrow]
After a successful event in the cold month of December, Hyperion Gaming has organized another of their popular "Online Gaming Links Drinks," this one taking place on Thursday May 12, 2011.
The event late last year was a great success and the one taking place in a month's time will only build on the success with the venue the unique Fluid Bar in the heart of centre of the iGaming universe, London.
Anyone that attended the last social will know that the drinks, sponsored again this time round by Ukash, fuelled plenty of the partying with which the industry has become synonymous. May shouldn't be any different.
As for the bar itself, Fluid is a fusion of Sushi, drinks, dancing, and will be the venue of a lot of gamblin', drinkin', and carryin' on when the iGaming industry arrives from 6:30pm onwards.
If you are still standing by the time it turns itself into a club then you can stumble downstairs where a DJ plays in front of a mural, the backdrop of which is a view of the Tokyo skyline. There's even a manga art and retro computer games feature on the ground floor that will pick out those geeks who have decided to attend.
The company you will be keeping will mean that you are also able to take advantage of a great networking opportunity. Already confirmed are attendees from 188Bet, Bodog, iGaming Business, and PokerStars with many more to be announced nearer the time.
As we mentioned earlier its location is in the heart of London, within five minutes of both Farringdon and Barbican tube stations and with 100 guests already confirmed there's no time like the present to confirm your attendance.
The event is organized primarily via the Hyperion Gaming Links linked-in profile that can be found here and when you arrive just introduce yourself to the charming guest list organizer Jess, receive badge, drink the night away. Simples!
The guest list is strictly RSVP only, and we are aiming to cap at 150, so please email [email protected] to have your name added. Alternatively message Chris Denny on Linkedin.
Event details:
•When: Thursday 12th May, 6:30pm to late
•Where: Fluid, 40 Charterhouse Street, Clerkenwell, EC1M 6JH
•Transport: 5 mins from Farringdon Tube, 5 mins Barbican Tube.
•Drinks are free from the bar. Please introduce yourself to guest list organiser Jess to receive your name badge.