When operating an iGaming rating site, some operators will rank higher purely because they're offering the best financial incentives for these websites to send traffic. We've all seen A+ rated operators that, in reality, wouldn't get an honest passing grade.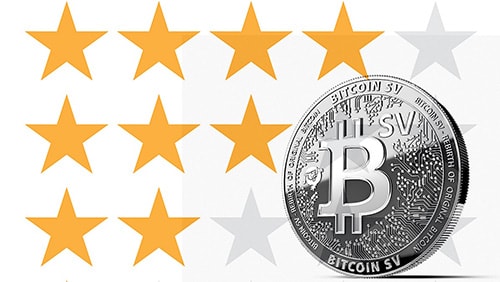 What if there was a way that iGaming rating websites could offer fair and honest reviews of gambling operators while still driving traffic, converting players and earning a good CPA, Rev Share or Hybrid commission for your web traffic. 
With Bitcoin SV and it's immutable blockchain, rating sites can record, store and share all the relevant reviews and data required by players when choosing their next online gambling website.
Creating a real rating system will allow players to receive an honest review and make a fair judgment on signing up or playing with another company. 
The BSV blockchain isn't just for payments, as it also allows data and information to be recorded and stored in the form of transactions on the blockchain. This data cannot be changed. This data cannot be destroyed. 
Trust without Faith 
By storing and publicly sharing an operator's history of slow and miss payouts, refused bets, ownership changes, all the brands under the same ownership. It will give players an honest picture of who they will be sending their money and make an accurate assessment of whether their winnings are coming back. 
It doesn't all have to be the negative; offering players a clear look at the history of deposit and sign-up bonuses, all jackpots won at their casinos, and betting limit changes all help the player make the right choice. 
By removing the need to have faith in your rating system, they will trust you more, and when it's time to try another casino or sportsbook, the player will know you can be trusted. 
Know the History
Every iGaming operator has received negative marks at some point. Showing their archival grade will allow players to know if their potential new home is trending upwards, downwards or just in a rough spot. 
Sharing the historical ratings is another way of showing you have nothing to hide, and the more players trust you and your rating system, the more power you will have with iGaming operators. If one of your sign-ups has a withdrawal issue, you can use the weight of your authority to resolve the issue. 
You own the data
Affiliate brands change, whether through mergers and acquisitions, or your name needs to reflect the modern era. The data stores onchain can be used with your sister affiliate sites, as some rating sites focus on sports, while others concentrate on poker or casino. 
The rating system and data that you store on the Bitcoin SV blockchain will remain under your control regardless of what happens to the website presenting the data. It is due to the permanent nature of the BSV blockchain. 
iGaming rating sites don't need to give an A+ to the most significant payers. Offering a fair and honest rating system will earn your players' trust, and you receive that sweet CPA and Revshare commission. 
If you're an iGaming rating site and you want to learn how to put your rating system on BSV, please contact us or consult our resource directory for a company or contractor who can help.