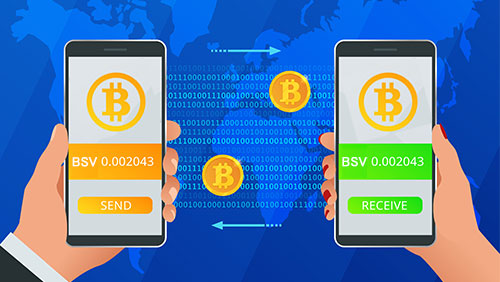 Payment processing is the straw that stirs the drink in the online gambling industry. If players can't get money in or, more importantly, get their money out of a gambling operator, the whole system falls apart. Integrating Bitcoin SV into your payment processing suite solves many of the problems both sides of the transaction run into when making withdrawals and deposits. 
Transaction Costs 
If a bank or credit card companies accept online gaming transactions, they inflate processing fees as gambling operators are labelled "high-risk." 
When banks and then credit card processors take their cut, the merchant, in this case, an iGaming operator will lose anywhere from 7-15% of the transaction.  
The average Bitcoin SV transaction fee is roughly $.0002–fractions of a penny. When the price to transact is low, the payment processor can charge a fair rate and still maintain a profitable business. At the same time, your merchants will save countless dollars over their relationship. They can enjoy those savings in their end of year results or use a portion of the savings for player acquisition or retention campaigns. 
Speed 
When players want to gamble, they want to bet now. Casinos risk losing a player if they need to reload their account but think twice if they have 10 minutes to cool off. 
A BSV-based transaction will appear in less than 5 seconds from the time of the purchase. It does take time to confirm the transaction with the Bitcoin transaction processors entirely. There are third-party companies such as Gap600, which will instantly verify and guarantee the transaction for a small fee. Even with this extra fee, the costs are a fraction of traditional payments.
No Chargebacks, Fewer risks
If you've worked in the payments industry long enough, you've heard countless stories or worse experienced the fallout of a player who felt mistreated by the operator and charged back all the transactions. 
Currently, credit card companies allow consumers a six-month window to chargeback transactions. That adds up to tens of thousands of dollars gambled but are now required to be returned to the player regardless of the legitimacy of the transaction. 
Chargebacks put your business at risk and put the operator at risk of losing their financial processing. 
Bitcoin SV transactions act like cash. Once spent, there are no chargebacks. There are no disputes. They won't put your business at risk. 
Removing the risk of chargebacks and disputes will allow payment processors to have same day or next day settlements with their merchants. Same day settlements will allow your merchants to use their money to grow their businesses, and their growth will help your growth. 
If you're a payment processor and want to learn more about integrating Bitcoin SV into your offerings, please contact us or consult our resource directory for more information.