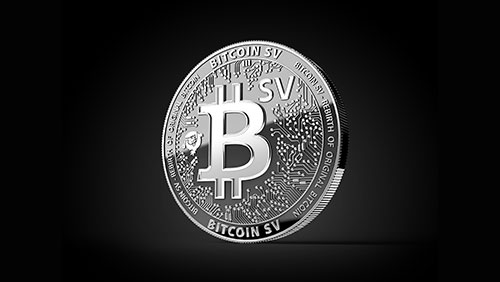 Gambling online is getting harder for a lot of people around the world as credit card companies and banks are putting more restrictions on how and where you can spend your money. Bitcoin SV is a peer to peer electronic cash system that alleviates much of the frustrations for online gamblers. 
Fast, Secure and Cheap
When you deposit Bitcoin SV with a gambling operator, the transactions are quick, most take less than ten minutes to confirm. Some operators will allow you to gamble right away before the transaction confirms because they know Bitcoin SV is secure.
The security of Bitcoin SV is due to Blockchain technology, which uses encryption and specialized transaction-processors. These processors keep all the personal information of the transaction hidden from prying eyes. 
Money transfer companies like Western Union (if they'll accept gambling transactions) charge players high fees for the privilege of using their network. Credit Card companies, those that will process gambling transactions, have started charging players $5 or more per transaction. They'll charge the gambling operator expensive fees, often more than 10% of the transaction to accept credit cards. 
Sending money to your online gambling operator with BSV is very cheap. The transaction processors earn their money by taking a fraction of a penny from millions of transactions. It means you can send thousands of dollars for much less than a dollar, or you can deposit a couple of dollars for much less than a penny. 
The transaction is public but private
The deposit is displayed publicly on the blockchain, which means everyone can see it, while the personal information is encrypted, so only you and the gambling operator know the details. 
This public ledger means you and your favourite gambling operator both have a public record of the transaction recorded on the blockchain. There are no lost deposits or withdrawals, and it removes the need to trust each other when it comes to sending money back and forth. 
Bitcoin SV deposits are all made for a fraction of what a traditional banking or credit card companies charge. 
I like to bet with USD, Euros or other currencies though
It's is a common misconception about gambling with Bitcoin, while some companies will show your balance in BSV; most will ask you to choose your preferred currency. If you send 300 Euros worth of BSV, that BSV converts to 300 Euros in your account balance. 
What's my incentive to use Bitcoin SV?
In recent years, deposit bonuses have become stricter with higher rollovers, and they're often limited to the first deposit. Because of the low transaction costs for transacting with Bitcoin SV, many operators pass along those savings to their players by extending special deposit and reload bonuses. 
Withdrawals 
Even if your gambling operator accepts your deposit instantly with banking or credit card transactions, your cash withdrawals can take days and weeks to come back to you. 
Bitcoin SV withdrawals are almost as quick as the deposits. The only difference is after you win big betting on sports or win the jackpot in the online casino, the operator will need to verify your play. They already do this, but the difference is, when your withdrawal is processed, you'll see it in your Bitcoin SV wallet quickly. 
Check out our list of Gambling Operators that accept Bitcoin SV deposits.