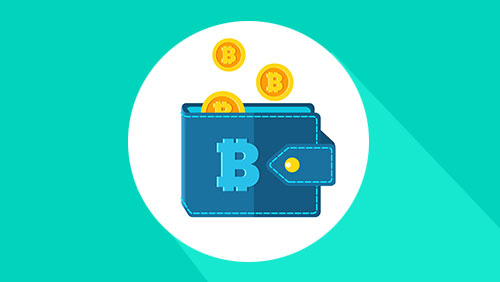 Just like with physical, fiat currency, when you're planning to get a bit of Bitcoin SV to make purchases, or potentially gamble with, it's a good idea to keep it in a wallet. It keeps your funds safe, but also conveniently allows you to send or receive funds at a moment's notice. And just like with wallets you'll find at the department store, there is a wide selection of BSV wallets available, to best suit your personal style and needs.
Choosing and obtaining a wallet.
1. There are several great BSV wallets available on Apple's App Store and Google Play. You can find out resource list here, and see the pros and cons of each.
2. Once you've downloaded the wallet of your choice, there will be some light set up necessary to make the wallet yours, and safe and secure. First, you'll need to choose your language, and provide your mobile number. This makes the wallet unique to your device.
3. You'll then receive a confirmation number over SMS. Just enter that in.
4. Because most wallets are tied to phone numbers, you'll then be given the option to retrieve any old wallets attached to that number. We can skip this step.
5. To safeguard your funds, you'll then be asked for a PIN. Enter something safe and memorable, but be careful as you do it. I've known people who lose access to their money because of sloppy inputs at this stage.
6. Finally you'll be asked to provide a handle, much like an email address, unique to your wallet. This is an address you can receive money at, thanks to the Paymail feature of Bitcoin SV.
How to back up your wallet and make it safe.
All wallets have this feature, and you'll want to use it. If you ever lose access to your phone, a backup could save you a lot of money and heartache.
1. Most wallets will have a prominent 'BACKUP WALLET' option somewhere on the display, or in the main menu.
2. You'll then be presented with a 12 word backup. You'll want to write this down, and hide it away in a safe location. These 12 words are not only your way of retrieving lost funds, but also potentially a way for someone to steal your funds from you. If you have a safe, write it all down on paper and store it away there.
3. You'll finally be asked to verify your 12 word phrase, to make sure you wrote it down correctly.
I have a wallet, how do I get funds into it?
1. Check our guide on How to Buy Bitcoin SV for gambling to get yourself some BSV.
2. When you're about to purchase your BSV, the service will ask you for your wallet address. You can find that by pressing on 'Receive.' You'll see your Paymail address, a QR code, and finally your wallet address, which you can copy to the device's clipboard.
3. Enter either that address or your paymail address into the service, or if you have the option, simply scan the QR code. Once you've confirmed everything with the service, the funds will arrive in your wallet shortly.
4. It will work almost exactly the same when it's time to withdraw your payout from the gambling site. They'll need one of your addresses to send to, and you can give it to them by following steps 2-3.
How can I deposit Bitcoin SV on a gambling site
1. Navigate through your gambling site's cashier to find the Bitcoin SV option. Depending on their setup, you may have to provide information to them to prime the deposit, like the amount of the deposit and any promo code you might be applying.
Please note: Before you proceed, double check you are using the Bitcoin SV deposit option, and not another digital currency like BTC or BCH. While all of these might be labeled as Bitcoin, if you send BSV to a BTC address, your funds may be lost, and could require customer support assistance to be retrieved.
2. When the site is ready to receive your funds, you'll be provided a wallet address, QR code or Paymail address to send to.
3. In your wallet, press on Send. Then depending on the wallet you chose, you may instantly have the option to scan a QR code or enter a wallet address. Some wallets may require a bit of light digging to find all of your address options.
4. Once you've sent the funds from your wallet, you may have to return to the gambling site's payment page to click on something like "Complete my Deposit," to signal that you've sent the funds.
5. While Bitcoin SV has incredibly fast transaction times, if the gambling site is using any kind of third party payment provider, you will need to reference their expected transaction times to know when your funds will be available to play with.