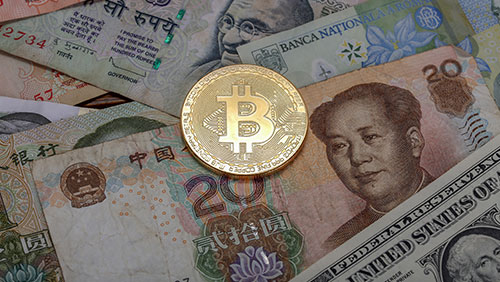 If you've already committed to using Bitcoin SV as your transaction method of choice for online gambling but don't know how, don't worry, it's pretty easy when you get the hang of it. With these five easy steps, we'll show you how you can get yourself some BSV, send it to a gambling site as a deposit, and then withdraw your winnings when you're all done.
1. Set up an Exchange account
The first step of using any digital currency is to get some, and for that you'll need some type of digital currency exchange account. You'll want to find an exchange that services your country and also has Bitcoin SV as a trading pair. For Know Your Customer (KYC) and anti-money laundering protocols, be ready with some photo identification so you can verify your account.
2. Buying Bitcoin SV
Once you have an account all set up, you should be able to make a deposit using your local fiat currency (U.S. dollars, U.K. pounds, Euros for example). Then, simply look for the Bitcoin SV trading pair being offered. So for example, you may want to make a trade for USD/BSV.
3. Depositing Bitcoin SV with your gambling site
If you are ready to deposit your Bitcoin SV to a gambling site immediately, you'll then want to locate a couple of things.
a. On the exchange, you'll want to find where the option is to send, or cash out your Bitcoin SV. This will present you with a screen where you can input a wallet address.
b. On the gambling site, you want to find their Bitcoin SV deposit option. It might prompt you for how much you'll be depositing, and then present you with the wallet address you need for your exchange.
c. Enter the gambling site's wallet address into the exchange's screen and send the amount of funds you intend to gamble with.
d. You may need to confirm that you've sent the funds on the gambling site's cashier screen as a final step. After a few moments, you'll have your Bitcoin SV ready to gamble with!
4. Getting your Bitcoin SV winnings off of the gambling site
When you're all done gambling, and hopefully you've won a tidy sum, it's time to withdraw. This will resemble depositing, but in reverse
a. On the gambling site's cashier page, find the Bitcoin SV withdrawal screen. Indicate the amount of your withdrawal, and you'll be prompted for a wallet address to send to.
b. In either your Bitcoin SV wallet or your exchange of choice, locate the address you need to receive funds, and enter it into the gamble site's cashier page.
c. Complete your withdrawal. After the required processing time for your gambling site, you'll receive your winnings in just a few moments.
5. Exchanging your Bitcoin SV for Fiat.
Finally, you have your winnings in Bitcoin SV, but you want to exchange it for your local currency. Again, this is not very different from Buying Bitcoin SV, just in reverse.
Look for the reverse of the trading pair you've used before, BSV/USD as an example, and trade your BSV for your fiat currency of choice. Once done, locate your exchange's fiat withdrawal options, and chose the one that works for you.