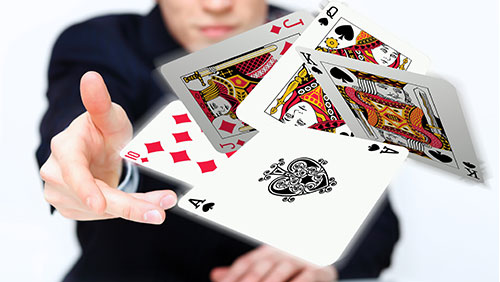 You've worked hard to earn a player. Now you want to convert them from another payment method to the more cost-effective Bitcoin SV as their primary deposit and withdrawal method. Here are a few things to help.
Educate your customer service people 
The benefits of gambling with Bitcoin SV are clear, but you need to relay those benefits that your players understand. 
Your help section and customer service team will need to understand buying Bitcoin SV from an exchange and then depositing it into their player account. 
It means there is an extra step beyond banking or credit card transactions, and it will require some extra handholding for your contact centre and your players. Still, the key selling point here is that once their Bitcoin SV wallet has funds, it's easy, fast and cheap to send and receive money with Bitcoin SV. 
The cost of a Bitcoin SV transaction is cheaper for both sides of the deposit/withdrawal process. Operators will save money on high credit card transactions. Depending on the requirements of your regulator, there will be less time and money dedicated to the KYC process as the deposits work like cash, and they can't charge back once sent.
Quick deposits and withdrawals build loyalty 
Most transactions confirm in ten minutes or less. Be confident that once a player converts to Bitcoin SV as their primary deposit method, they'll be more committed to your operation. They know they'll be able to get money in and out and back in again quickly, so they won't miss betting on a game or playing some games in the casino. 
The fast withdrawals help build your player's loyalty to your brand. When a player wins money, that win doesn't feel real until it's back in their wallet. Using Bitcoin SV puts those winnings in the player's wallets quickly and easily. They're not going to think twice about sending that money to their player account for the next bets or session in the casino. They know your withdrawal process is fast and easy. 
Banks and Credit Card transactions are nerve-wracking 
It's more difficult and more expensive to use the traditional banking system for online gambling deposits. Players risk having their accounts frozen, and operators risk losing credit card processors because of a disgruntled player deciding to chargeback their bad beats. 
Let's face it; online gambling operators would rather avoid expensive credit card transactions altogether. You'll save on fees and remove the threat of losing your balance with the processor when you convert your players to Bitcoin SV. How will this help the players?
Unique deposit and reload bonuses
By converting your players to Bitcoin SV as their primary deposit method, you're going to save a lot of money on transaction costs and staffing for KYC because of the simplified process of player verification and players' gamble more when they can deposit and withdrawal quickly. 
Give a portion of those savings back to your players as reload or retention bonuses. Capturing all a player's deposit -rather than losing a significant portion bank and credit card processors – will allow you to offer bigger bonuses with lower your bonus rollover requirements for players using Bitcoin SV as their primary funding method. All these benefits will increase loyalty to your brand. 
To find a Bitcoin SV payment processor or find a consultant who can help you process the transactions in house, please consult our directory.