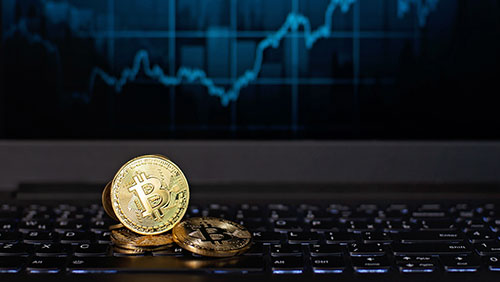 The iGaming casino industry relies on random number generators at the core of their software development; slots, table games, virtual sports and poker, all relying on an RNG to determine each spin, deal, draw or game. But we've seen some less reputable operators and developers tweak the RNG, so it's a little less random depending on the situation. A pseudo-random number generator built on Bitcoin SV can prevent and remove the need for trust between a player and an operator.
A public record of the RNG output 
There is a public record of the RNG output that cannot be changed. It is a result of the Bitcoin SV public blockchain's immutable nature as it creates a permanent record of each transaction. 
The audit trail uploaded to the blockchain makes it easily auditable and verifiable by the player or any third party such as a casino rating or player advocacy website. 
From the business side, with all the transactions (spins, shuffles, deals, draws and outcomes) being public and accessible, the costs associated with auditing can be an expensive pain point for the iGaming industry. 
Reputation 
Nothing to hide and no reason to hide will give BSV RNG games a more reliable reputation for fairness when placed head-to-head with titles using a secret or proprietary RNG. 
Any player that wants to verify a game outcome or dispute whether a deck was fairly shuffled, can self-verify by checking the public record without relying on a third party or having to trust the game operator blindly. 
It builds trust and confidence in the operator, which should, in turn, bring in more customers and more revenue. 
Cheat Proof
A game of chance based on a blockchain RNG and that has bets tied to a game is fair from the get-go. The game state is publicly available before the player action and after the player action. 
By running the RNG in the blockchain to determine a game result makes the system cheat-proof as the RNG calculation chooses the winner, and only the rightful winner can unlock their winnings due to the robust security that comes with digital signatures to claim payments on the blockchain. 
Creating trust by removing the need to trust
Players choosing a casino are placing a lot of faith in the iGaming operator. They believe the games are fair. They trust they will get paid with they win. 
The benefits of using Bitcoin SV for payments and withdrawals are clear, but the use of a BSV RNG in your games does more to create that player-operator trust than fast and cheap withdrawals. 
If the player is taking a fast payout through BSV, but they won the money playing a non-BSV RNG slot, did they earn as much as possible? Will it be fair the next time they redeposit their winnings? Who knows, it depends on how much trust they have in you as an iGaming operator. 
Using a BSV RNG in your game titles means your operators won't need to put their faith in your games, players won't have to put their blind faith in the operator providing your games. 
The fully transparent nature of your BSV titles will leave no room for dispute. Once players and operators realize the benefits of removing the need to place their faith in the games, old-fashioned RNG titles will become less popular and soon fall out of fashion. 
To learn more about using a Bitcoin SV pseudo-random number generator in your game titles, please consult our directory for a company or consultant who can ease the transition.