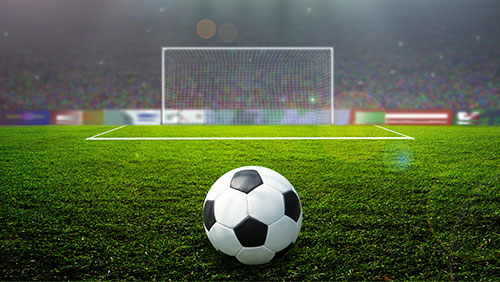 After a vote on Monday afternoon, all 20 English Premier League clubs agreed for quads to return to training in a bid to kick-off the practical measures of Project Restart.
With Premier League clubs re-starting training in small groups as of today, Tuesday May 19th, the proposed restart date of June 12th looks likelier to go ahead than at any other point in the last three weeks, especially after the U.K. Government moved towards a tentative reopening of a working society.
With the first batch of Coronavirus test results due back to clubs at 2.00pm on Tuesday, the 20 Premier League clubs all voting to restart training shows a real commitment to resuming the English Premier League season, which had either nine or ten games to go depending on who you support.
Training in small groups is obviously just a first step towards the resumption of the world's most popular professional football league, but it is an important one. It took a lot of work too, with medical teams from all 20 teams meeting with EPL officials across a convivial video conference.
Despite many players being in favour of a Premier League return, plenty have reservations too, with players such as Sergio Aguero, Raheem Sterling and Kevin de Bruyne from Manchester just one club's example of seasoned professionals who see an issue with a return to action while the Coronavirus is still so dangerous. With 34,796 deaths in the United Kingdom due to COVID-19 at the time of going to press, there is rightly a lot of concern.
The Premier League has been off screens for over two months now, with Leicester's 4-0 victory against Aston Villa the last match to be played way back on March 9th.
The English Premier League's Chief Executive, Richard Masters, was quick to temper any excitement about an immediate return to the pitch in the aftermath of the group vote. The official Premier League statement said the following:
"This first stage has been agreed in consultation with players, managers, Premier League club doctors, independent experts and the government. Strict medical protocols of the highest standard will ensure everyone returns to training in the safest environment possible. The health and wellbeing of all participants is the Premier League's priority, and the safe return to training is a step-by-step process. Full consultation will now continue with players, managers, clubs, the PFA and LMA as protocols for full-contact training are developed."
The return of the German Bundesliga at the weekend gave a lot of English football fans hope that their league would not be far behind their German counterparts. In reality, though, Germany's testing capacity was such that quarantining for 14 days wasn't as necessary. There can be no way EPL players feel as secure as Bundesliga players given how low on the International scale the United Kingdom is for testing its citizens.
Premier League medical advisor Dr Mark Gillett told Sky Sports that he wasn't sure what would happen if a player was to be quarantined in the current UK situation.
"The advice we are getting from government is that if you are going to isolate you have to do it for 14 days," he said. "You will need to be in a hotel environment for 14 days to make it truly effective."
There are a number of protocols in place for training to return, including the following:
• Detailing which members of staff or players will be allowed into the training ground.
• Home delivery of training apparel for all players
• Designated car parking spaces for players, three spaces apart for social distancing.
• Allowing some players to arrive at different times to others.
• All training equipment is to be disinfected including footballs.
• All tackling and spitting is banned during the first phase of small group training.
• Each group of either four or five players is to be pre-agreed and communicated.
With the Premier League looking across Western Europe to Germany and seeing that five weeks after they resumed the first training stage they have made it to the pitch, there is hope that springs eternal for play to resume in the Premier League by the end of June, with June 12th the earliest – or most hopeful – date.
While a lot of things have to come into place for that to happen, this first crucial step on the path to Premier League returning is one made synchronisation between all clubs. That could be the most important thing of all.