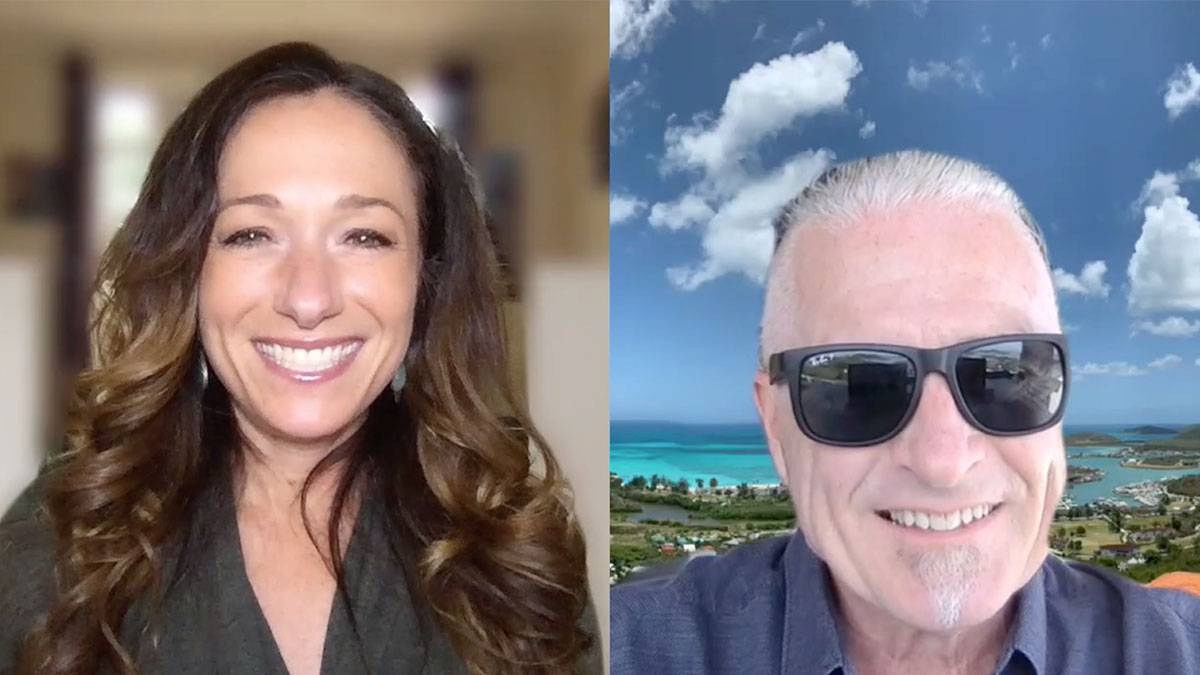 When I was a kid, my parents used to tell me time goes by faster as you get older and now I know exactly what they were talking about. Ten years ago, almost to the day, we were celebrating the official launch of CalvinAyre.com and Calvin's 49th birthday at the iGaming Super Show in Prague and I'm guessing who ever attended this party remembers it like yesterday as I do.
"Its actually kind of amazing because [CalvinAyre.com] was actually originally launched on my birthday ten years ago so that we could have a big party every year", Calvin Ayre shared with a smile.
My 10 year anniversary with the company was reached in August 2019 and for sure the past decade flew by for me, full of amazing memories and milestones that were almost all connected in some way to my role as Lead On-Site Reporter with CalvinAyre.com.
It all started in early 2009 when Calvin decided he wanted to launch an industry-facing publication, dedicated to the online gambling industry that he was so instrumental in shaping.
"My opinion was that there were very few independent news sites and the ones that were truly independent didn't have the budget to cover the industry properly, so I didn't feel I was getting value when I looked at the news myself", Calvin explained.
"So I felt there was a hole in the market to get a richer experience out there and particularly it was early days for the whole video content sort of thing that has become so popular now", he added.
"We actually didn't get our news classification in Google for a couple of years, but eventually we were pumping out such good content that they had to accept the fact that we were a news site. And we got what we wanted and the rest, I guess, is history", Calvin said.
For anyone who follows Calvin, its obvious his daily interests and activities have expanded far beyond the gambling industry over the past 10 years, namely his dedication to growing the Bitcoin SV ecosystem, investments, philanthropy, wellness and more.
So where does CalvinAyre.com fit into his current portfolio of interests?
"I have a media company, so its fairly easy for me to produce and I also produce another media site, CoinGeek, which a lot of people know about as well", Calvin said.
"I still think there is that same market niche that's available for an honest site that covers conferences and events in depth and has my unique opinions laced through it and we still have a big following online because of the history of it", he shared.
"I guess the fact that I named it after myself, it still has a special place in my heart and I have no intention of shutting it down anytime soon. So ya, I'm still having fun with it I guess you could say", he added.
Speaking of fun, Calvin's original plan was to have an extravagant CalvinAyre.com 10 year anniversary party and birthday party all wrapped up into one, but unfortunately the COVID-19 global pandemic put a wrinkle in his plans.
"Next year will actually be my 60th birthday, that will be a big year for me so I think we're going to have to do the 10th and 11th year anniversary party at the same time and on top of my birthday next year and hopefully the pandemic cooperates", he revealed.
In addition to his significant entrepreneurial success over the years, Calvin has always prided himself on – and been known for – throwing the best parties. We took a little trip down memory lane to bring back some of the finer moments that have shaped the parties he is still throwing today.
"It all started with the Bodog parties…it was Bodog parties that I was throwing at other people's events and then we had our own Bodog Conference and then I started doing Bodog parties just for promotional events scattered around the United States and of course my home in Costa Rica, at the time", Calvin reminisced.
Calvin's passion for entertaining others at his own branded events certainly started with Bodog, transferred to the CalvinAyre.com brand, took a pause during his dispute with Maryland and was reignited with the launch of CoinGeek conferences and their infamous closing parties.
"Its funny because there's been people coming to my CoinGeek parties in London that used to go to my Bodog parties and more than one person, including Michael Caselli, has commented, 'Wow, its like you've done it again, you've taken another industry and made it fun'", Calvin said with a smile.
Despite Calvin's undivided attention to the growth of Bitcoin SV technology amongst several other significant projects at present, he explained why the online gambling industry will always have a special place in his heart.
"The whole sort of gestation of the sector, how it came from out of Costa Rica and Antigua, kind of like a bunch of cowboy people that kick-started this thing and I was there with them. So it just kind of fit me like a glove right from the early days and now just because I've been in it so long and I've got so many friends scattered around the industry still", he shared.
"Its just such a big part of my life, if you look at the number of years I was involved in it, that I just can't imagine life without having some connection back to the gaming community and now I have that with CalvinAyre.com", he said.
"But! I've said this before to you and I'll say it again for the benefit of everybody watching, I believe that my new project, BSV, is actually going to eat the gaming industry and all the entire gaming industry will end up within 10 years- everything online- is going to be run in some way integrated into the BSV platform. So I think I'm merging back into gaming", he added with a smile.