GVC Holdings, the global sports betting and gaming group, welcomes today's statement issued by the Betting and Gaming Council ("BGC"), setting out the industry's coordinated approach to providing a safer betting and gaming environment during the current Covid-19 pandemic and beyond.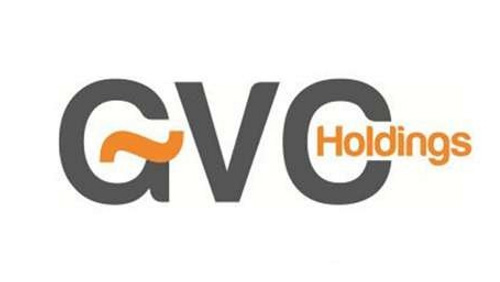 GVC continues to lead the way in safer gaming initiatives and is pleased to announce further enhancements to its responsible gambling safeguards. Collectively they will help to ensure the Group's products can continue to be enjoyed as a safe form of casual entertainment and do not lead to customers playing beyond their financial means.
With up to a quarter of the global population in some form of lock-down, there is a clear risk that house-bound individuals may become isolated, depressed or be in financial distress. GVC recognises the additional risk this presents and is deeply aware of its own responsibility to protect vulnerable customers from seeking to solve financial problems through gambling, or from developing other problem gambling behaviours.
To address the additional risk, and building on its Changing for the Bettor safer gambling strategy, GVC is taking a number of decisive actions:
• Proactive communication with all customers, across all Group brands and in all territories, to remind players to gamble responsibly and direct them to the Group's suite of safer gambling tools. Through these tools, customers are encouraged to set deposit and time limits as well as enabling them to self-exclude from the Group's sites altogether. In the coming weeks the Group will introduce further tools including curfew setting, stake limit setting on slot games, and reverse withdrawal settings. (See notes to editors for further details).
• The addition of two new Markers of Harm ("MoH") indicators to the Group's safer gambling algorithm, enabling the identification of potentially problematic gambling behaviour at an earlier stage. The additional MoHs will specifically review player behaviour pre and post home isolation. In the event that increased-risk behaviour is identified, a sliding scale of interventions will be initiated, which ultimately may result in the suspension or closing of accounts.
• Increased responsible gambling messaging on the homepage and throughout all sites, with a new page providing dedicated advice on keeping betting sensible and enjoyable during the current crisis.
• GVC gaming brands will run responsible gambling-led, multi-channel advertising and marketing campaigns to promote responsible gambling to customers while they enjoy time on our sites.
• Specific guidance and restrictions mandated to all affiliates preventing them from referencing the pandemic or encouraging excessive play due to boredom or isolation. This advice will include a specific blacklist of banned terms.
Commenting on the introduction of the new measures, GVC CEO Kenneth Alexander said:
"At this time of unprecedented uncertainty, we are more committed than ever to keeping our customers safe while they enjoy our products. We are hugely sensitive to the potential for increased risk for some who are isolated at home or may have financial difficulties with reduced access to work.  Our enhanced tools give customers the power to manage their spending and time in an effective way, and we are backing this up by carefully monitoring play through our markers of harm.
"As an industry, we have a clear responsibility to protect the vulnerable and we warmly welcome the coordinated approach announced today by the BGC which provides a template for strengthening player protections."
About GVC Holdings
GVC Holdings PLC is one of the world's largest sports-betting and gaming groups, operating both online and in the retail sector. The Group owns a comprehensive portfolio of established brands; Sports Brands include bwin, Coral, Crystalbet, Eurobet, Ladbrokes, Neds and Sportingbet; Gaming Brands include CasinoClub, Foxy Bingo, Gala, Gioco Digitale, partypoker and PartyCasino. The Group owns proprietary technology across all of its core product verticals and in addition to its B2C operations provides services to a number of third-party customers on a B2B basis. The Group has also entered into a joint-venture with MGM Resorts to capitalise on the sports-betting and gaming opportunity in the U.S. The Group, incorporated in the Isle of Man, is a constituent of the FTSE 250 index and has licences in more than 20 countries, across five continents.
For more information see the Group's website: www.gvc-plc.com