It was a weekend that would decide nothing in terms of silverware, but nevertheless one where the English Premier League table would start to take an end-of-season shape. There was a predictable wins for Liverpool, but the Merseysiders would not be the only team grabbing three precious points.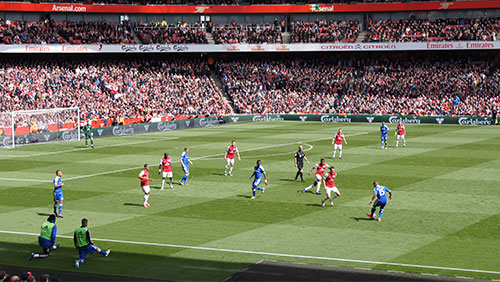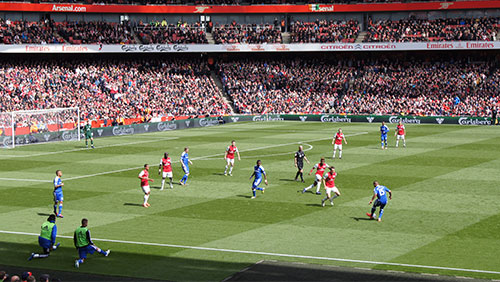 Southampton saw Burnley beat them at St. Mary's to give the away side a boost up into the top half of the table at the expense of the South Coast side, while Wolves and Leicester drew 0-0 at Molineux to see both teams keep themselves in the reckoning for the European places.
That was especially true with the news over the weekend that Manchester city will enjoy no European competition for the next two seasons, receiving a £25 million fine in the process. The expulsion of the current EPL champions means that The Citizens could miss out on some of the world's biggest players, as well as potentially a new contract for Pep Guardiola, who will have just 12 months to run on his current deal when the season ends. It also means, however, that 5th place could well yield a place in next season's UEFA Champions League, with teams such as Sheffield United, Wolves and Everton all joining Chelsea, Manchester United and Tottenham Hotspur in pricking up their ears at that news.
Aston Villa 2-3 Tottenham Hotspur
After several Premier League games that left a lot to be desired, finally, two sides went at each other from the first whistle until – literally – the last. The Villains knew that a win would see them create a gap between them and the relegation zone that would protect them from a tough part of their season both in terms of fixtures and injuries.
A defeat, however, would be devastating to the home side and an enormous boost to Tottenham Hotspur's chances of finishing in the Champions League places. That was what happened as Spurs came from behind to lead, were pegged back then scored a dramatic late winner to send their fans into raptures in one corner of Villa Park.
It was Aston Villa who got off to the best start, and their daring was rewarded when a wicked cross from the right was turned into his own net by Spurs' centre-back Toby Alderweireld. If Spurs were shell-shocked, they were dragged back into the game by their Belgian centre-back himself, as Alderweireld equalized in stunning fashion when he span on a sixpence to smash home after a little pinball following a corner.
Spurs were level, but it would get even better for Jose Mourinho's side as they took the lead on half-time, Steven Bergwijn drew a foul and from the resultant penalty, Son Heung-Min saw his shot saved by Pepe Reina, but then dinked in the rebound.
Spurs had the lead for just a few minutes. Björn Engels made up for giving away the penalty eight minutes earlier by making it 2-2, and for the rest of the game, it looked like Villa might hold on for a precious point. But in the 94th minute, Engels had the simplest of balls to clear or control and ended up doing neither, the ball rolling agonizingly under his studs to let in Son Heung-Min for the simplest of finishes. For Spurs, two extra points out of nowhere that might see them into the Champions League next season, a gift they didn't even need to unwrap. For Villa, one point dropped that may yet send them back to The Championship. On such fine margins is the English Premier League decided… places other than the title, anyway.
Arsenal 4-0 Newcastle United
Arsenal fans finally had four reasons to cheer on Sunday as they scored four goals in a blistering second half performance to do the Premier League double over Newcastle United. The Gunners had their cannons spiked in the first half as Newcastle did more than simply keep their more successful counterparts out.
In Alain Saint-Maximin, The Magpies have a real weapon in attack, and were unlucky not to lead at the break. They paid for their profligacy, and how. Arsenal scored their opener courtesy of Pierre-Emerick Aubameyang, the Gabonese heading in unchallenged from a Pepe cross.
Pepe was the architect behind more of Arsenal's success at the top of the pitch, helping Eddie Nketiah, Mesut Ozil and finally – and possibly most importantly – Alexandre Lacazette, who was fortunate to kick in the fourth off his standing leg for an end to the game that Arsenal players found hilarious and Newcastle players likely found unjust. For Arsenal, they moved a point behind Manchester United, and gave Mikel Arteta only his second win in eight games.
Gameweek #26 part 2 results:
Wolverhampton Wanderers 0-0 Leicester City
Southampton 1-2 Burnley
Norwich City 0-1 Liverpool
Aston Villa 2-3 Tottenham Hotspur
Arsenal 4-0 Newcastle United
Comments