10th February 2020: The deadline for submissions to the GamblingCompliance Global Regulatory Awards (GRAs) 2020 is fast approaching and this year's event will be more relevant than ever following increased scrutiny in the sector.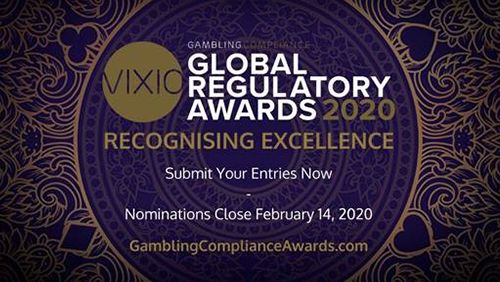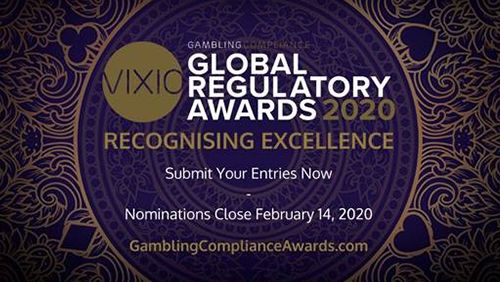 The deadline to submit nominations for the fourth edition of the GRAs is on the 14th of February and this year, the event features a record 18 categories recognising individuals and teams that work in the fields of regulatory compliance and responsible gaming.
The importance of the GRAs has continually grown since its inception in 2017 and with several jurisdictions currently strengthening its regulatory approach and introducing stricter rules around responsible gaming, the 2020 edition of the event is all the more relevant.
Many former award recipients have seen their reputations as leaders in regulatory compliance and responsible gambling enhanced after receiving GRAs recognition, the highest honour in this specialist field.
The event, which will this year take place on 22nd of April in London, is run by GamblingCompliance, part of VIXIO Regulatory Intelligence, the leading provider of legal, regulatory and business intelligence to the global gambling industry. Winners are selected by an independent panel of 14 industry judges led by an external independent adjudicator, ensuring that the GRAs are the most high-quality and transparent awards in the gambling industry.
Nomnations are now open until 14th February to individuals, teams, businesses and industry newcomers and veterans alike.
Frances Fenemore, Chief Marketing Officer at VIXIO Regulatory Intelligence, said: "The industry is facing ever-increasing pressure from regulators and compliance is now top of all stakeholders' agendas.
"Each year we have seen the GRAs grow and we expect this year to be no different with some excellent work currently being done around responsible gambling and we look forward to celebrating the individuals and teams that have contributed to evolving and improving this field."
About VIXIO GamblingCompliance
VIXIO GamblingCompliance is the most trusted source for independent, authoritative and actionable intelligence on fast-moving regulatory developments. Our team of expert analysts, lawyers and journalists provide unrivalled insights into the global gambling market. We help organisations all over the world make timely, informed decisions to mitigate risk, identify new opportunities and grow their business.