Specialist payment provider to integrate its technology into full retail portfolio
Athens, 06th February 2020 – OKTO Group, the financial technology provider specialising in digital payment and player engagement applications, has partnered with leading Italian gaming company ARESWAY to supply its technology across its full retail portfolio.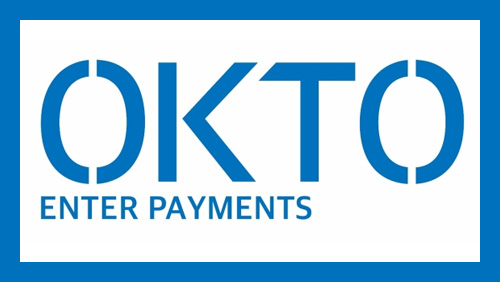 With over two decades of experience in the Italian gaming industry, ARESWAY develops highly advanced solutions for the retail betting industry, boasting an engaging in-house gaming suite and innovative open platform for electronic gaming machines.
The agreement is set to give a wealth of Italian operators access to OKTO's industry-leading payment solutions for gaming through a seamless integration with ARESWAY's EOS open platform for VLTs.
Following the deal, players using ARESWAY VLT machines will be able to access funds whenever and wherever they want them, utilising the revolutionary OKTO.WALLET mobile payment system.
Simon Dorsen, Director of Gaming at OKTO Group said: "ARESWAY's innovative EOS Open System provides unparalleled penetration in the Italian market, so we are thrilled to bring the company on board as a partner.
"Our cutting-edge technology further enhances ARESWAY's retail offering, boosting incremental revenue for its operator partners by transforming the player experience"
Fabio Massimo Molinari, CEO at ARESWAY, said: "We are delighted to integrate OKTO's fast, simple and user-friendly payment system, proven to lengthen session times and attract new customers.
"We pride ourselves on enhancing the player experience for all our operator partners, so integrating OKTO's world class payment services is a big win for us."
OKTO is currently attending ICE London 2020, showcasing its industry-leading payment solutions for gaming.
Taking place during the 4 –6th February at London's ExCel Centre, OKTO is demonstrating how its product range directly boosts player engagement and retention rates, whilst facilitating smooth payments across multiple gaming channels.
To book a meeting with OKTO's specialist team at ICE, please contact [email protected]
About OKTO
OKTO is a leading fintech firm specialising in innovative digital payment solutions and applications across multiple industries, including banking, retail, hospitality and gaming.
The company's bespoke 360 cashless payment environment is designed for the mobile world, connecting online and retail platforms through smartphone technology, while its offering comprises digital banking, mobile payment and retail solutions, as well as cash-based gaming.
Headquartered in Athens with representatives throughout Europe, OKTO provides premium payment and consumer services through more than 5,000 points of sales globally, having surpassed the mark of € 1 billion in processed transactions.
OKTO is already providing payment services across multiple industry sectors, while maintaining its own B2C brand in Greece, holding 30% of national market share, as well as boasting strategic partnerships with Vermantia, Vodafone, Playstation and Xbox.
For more information about OKTO. visit www.oktopay.eu.