Since 1992, the Italian company has completely renewed the world of printing and scanning systems, becoming a key global player for the retail market, public transport, lotteries, banking, entertainment and the industrial and self-service sectors.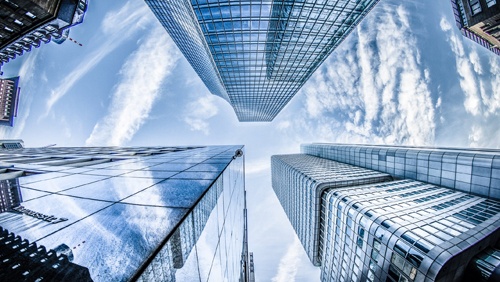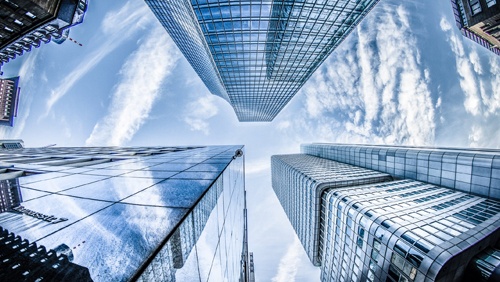 "Innovating means making technology simple to use and available to all in order to improve a daily life situation." This is the approach to innovation that Carlo Stradi, President & CEO of Custom, has pursued ever since Custom was founded. Air tickets, coupons, parking tickets, ATM receipts, cinema tickets and shop, restaurant and hotel receipts: if anyone has one of these items on them, it is very likely to have been printed by Custom. The company is now a key international player for all printing and scanning solutions.
Custom today: the numbers of a constant and consolidated growth
Founded in a small garage in Parma, in 1992, by Carlo Stradi and Alberto Campanini, Custom is now a Hi-Tech Solution Company that integrates skills, know-how and technology to offer the market solutions that bring hardware, software and services into synergy. From Italy, the company has continued to grow and expand, becoming a Group that offers the broadest possible range of solutions for various vertical and specialized markets.
Custom is now a reality which, in the ten years from 2009, has grown from 40 to 183 million euros in consolidated turnover (2018/2019) – 56% abroad and the remaining 44% in Italy. It is present in 15 fiscal markets and 76 countries around the world, with over 680 professional staff, six software labs and five production facilities (Italy, India, Romania, China and Brazil) producing 1.2 million items. The continuous search for solutions to meet and often anticipate market needs has produced 30 patents, thanks to the work of 200 engineers and 100 developers. Over time, Custom's products and technologies have become synonymous with reliability, innovation and the state-of-the-art for the world of retail, hospitality, self-service, industry, public transport, entertainment, lotteries and betting.
A story steeped in innovation and research
Custom's timeline is a continuous flow of innovative products testifying to an unfailing desire to offer solutions designed as genuine problem-solvers for clients. In fact, the company's chosen name perfectly expresses the strategic and operational approach applied on a daily basis: custom solutions, tailor-made in accordance with the specific requirements of a sector or market. This mindset has enabled Custom to become an international multi-sectoral Group that has grown exponentially through constant enhancement of its know-how through the acquisition of key companies and players.
The continuous development of diversified yet synergetic expertise and skills has enabled the company to excel in numerous markets, often being the first to propose specific solutions. An example is the electronic journal, invented by Custom and now found in all cash registers, even those of third-party brands. This pioneering drive towards innovation has led the company to be chosen for major projects by numerous market leaders. The ability to combine hardware, software and services has allowed it to become a one-stop-shop and reliable partner for complex projects with high levels of technological innovation. In the retail world, Custom works together with major luxury, fashion and clothing
labels, large consumer electronics chains, DIY centres, cinemas and major supermarket and discount store brands. The Italian company's solutions can be found in the Louvre, Buckingham Palace, the Vatican Museums, the Hermitage in St. Petersburg and the pyramids of Giza. Turning to the world of transport, more than 400 airports around the world use Custom printers, as well as numerous city underground systems (New Delhi, Shanghai and Cairo, to name a few) and train stations (including: Euro tunnel France-UK, Mecca-Medina and FS and Italo in Italy). Custom technologies have often been used also for large sporting events, such as the Fifa World Cup (since 2010), Euro 12 and Baku 2015.
Data Intelligence and new distribution strategies: the present and future of Custom
Increasingly geared towards the integration of hardware, software and services, Custom has opted to focus on the development of Data Intelligence solutions that span the numerous vertical sectors where the Italian company's products are used. The goal is to harness the developments brought to all fields by the Digital Transformation process and connect all the stages in the Customer Journey, improving overall efficiency and simplifying processes to ensure a fast and smooth consumer experience. How? Through the possibility of intelligent, cross-sectoral data leveraging to optimize flows and remain true to Custom's promise to provide the best custom solutions for facing future challenges with dedicated tools.
However, the future holds a significant strategic choice for the company. During 2019, an agreement was signed with Ingram Micro, the world's largest computer and technology distributor, to bring Custom's solutions to its 115,000 retailers in the EMEA area. These strategic choices are aimed at making the Custom Group's solutions available throughout the world with greater ease. A multinational Group, symbolic of Made-in-Italy excellence in the hi-tech domain, which maintains its roots in Italy, thanks to new headquarters to be built in 2020 based on an innovative eco- friendly architecture.