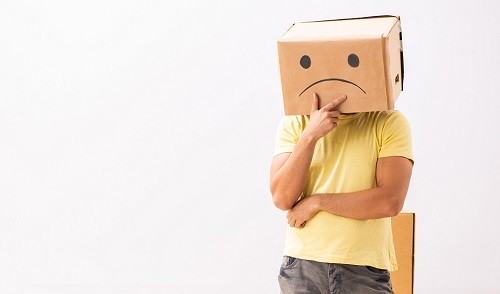 As far as internet industries go, online gambling is one of the most experienced, having had a couple of decades now to figure out what works and what doesn't. But, perhaps because there's just so much pie to share, many operators haven't had to work hard at competing for players, causing user personalization to lag. That's the conclusion a recent report from Dynamic Yield has reached, noting the industry has only achieved a 'basic' level of personalization.
What is Personalization?
The firm, which itself sells personalization software for any industry, defines a company's proficiency in tailoring its wares across eight metrics. They ask if an operator can personalize customer experiences, share success stories, assign a centralized team to personalization, have the right resources to run personalization, prioritize it as a company-wide initiative, integrate it in the tech stack, believe in the value of it, and use data-driven decision-making in marketing initiatives.
Basic as it gets
That all taken into account, they found a wide range of responses from the organizations they studied, but it all averaged out to a 'basic' rating, which is better than 'absent', but not as good as 'advanced' or 'pioneer.' Overall, the industry gets high marks for focusing on a culture of personalization, and gathering data and resources for the task, but poorly at applying it to customer experiences. They noted some possible reasons why:
"Heavily regulated, concerns over personalization and whether certain implementations are legally allowed has not only created a significant barrier to entrance, but also a large knowledge gap in terms of unlocking its potential."
They also note that as operators have to use a mix of platforms and providers, it can be tricky to integrate everything to have a harmonized personalization experience for players. They warn that operators who don't figure this out might lose with the next generation of players.
The Global View
But it's not necessarily the same case everywhere you go. The European, Middle East and African (EMEA) region, thanks to mature European markets, have done better in personalizing their sites to player experiences, achieving the 'advanced' category on average. They credit mature regulations and high penetration for this phenomena. The Asian Pacific and American regions don't do worse for revenue, still being bountiful in target opportunities, but don't measure up in sophistication.
They also note that there's a lot of big talk when it comes to personalization. 82% calling it a priority, but a lack of buy-in, with only 54% actually making it a company-wide initiative. This can partially be blamed on a lack of resources: 57% of companies say they just can't devote the necessary talent to doing the job.
Something has to change
Having worked in operations myself, all of this rings true. There is a very high emphasis on on-boarding new players and simplifying their first time deposit experience. But player retention, while important and spoken highly of, is almost a footnote.
There are still untapped markets and demographics to reel-in, and the industry's expertise at marketing will continue to bring in more profits. That can't last forever though. Companies that understand the value in providing tailored experiences will start to retain customers at a higher level, and win out over the competition.