In a decade where so many of English football's magical moments have taken place on live television, the English Premier League has grown more and more. The amount of money in the game has increased, and so has the notoriety for the players themselves.
In a decade where the top Premier League footballers could buy a house every week and still have change left over to tip hotel bellboys like Harry and Lloyd in Aspen, who have been the best of the best?
We have put together a team of absolute greats in a 4-3-3 formation that would terrify the 1970 Brazil side, 1999 Manchester United team and the cast of Space Jam rolled into one.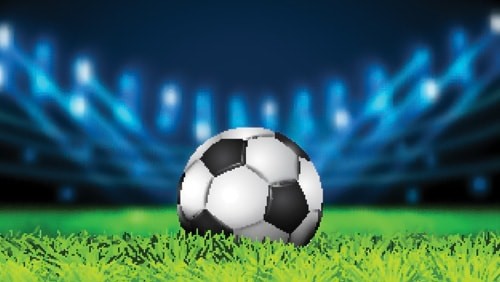 Let's find out who makes the cut.
Goalkeeper
There have been some great Premier League goalkeepers this decade, and some of the current crop are right up there, with Ederson and Allisson real challengers. In the early years of the decade, Petr Cech was untouchable, yet his last few years tarnished his reputation.
However, making his debut in 2011, David De Gea has been a goalkeeper who has grown up in front of us. Developing from a lightweight yet nimble rookie goalkeeper from Atletico Madrid, De Gea has become one of, if not the, best goalkeeper in the world.
Defenders
The current crop of EPL defenders may be some of the best we've ever seen, but should they all make our line-up? Undoubtedly not. We've gone for a good blend of the talented and the title winning.
It's impossible to look past Liverpool's Trent Alexander-Arnold purely for how much he's changed the position of right-back also into an auxiliary winger/David Beckham, but in the left-back position, we've gone with United's second player in the list, French full-back Patrice Evra.
Centre-backs are tough to choose between, but while both John Terry of Chelsea and Rio Ferdinand (United) performed admirably, they just miss out. Vincent Kompany has lifted the Premier League trophy on numerous occasions and Virgil Van Djik has been an absolute legend not only for Liverpool but Southampton too, giving him the edge.
Midfielders
If we're choosing three strikers – and we are, so live with it – then that only gives us three midfielders. In a Premier League era that has included such legends as Paul Scholes, Steven Gerrard and Michael Carrick, that makes it hugely difficult to pick three, but such is the standard that the trio we just mentioned all miss out.
We've gone with three in blue to make up our midfield triumvirate, with Manchester City represented twice, this time by the irrepressible Kevin De Bruyne and David Silva. With their power, pace and silky skills able to open up any defence, a protection specialist is needed, and we've had to go with N'Golo Kante, a player for whom superlatives were made redundant when he won back-to-back titles with different teams in Leicester and Chelsea.
Forwards
It would have been very easy to go with a midfield diamond and pick just two strikers, but in this decade, there have been three who simply can't be left out of any team of the decade.
Sergio Aguero has become one of the world's best strikers at Manchester City, and scored arguably the most important goal in Premier League when he netted in the dying seconds of The Citizens' game against Q.P.R. on the final day of the 2011/12 season.
Harry Kane has become a Golden Boot winner at the World Cup with England and won the EPL version twice too, and he's joined up front by another player who had to come up the hard way. While Kane went out on loan three times from Tottenham, Jamie Vardy came via the non-league route at Fleetwood Town and became a title winner at Leicester. He's also the runaway leader in this year's race for the Premier League Golden Boot, amazing for a man who turns 33 in January.
Our Team of the Premier League 2010-2019
1. David De Gea (Manchester United)
2. Trent Alexander-Arnold (Liverpool)
3. Patrice Evra (Manchester United)
4. Virgil Van Djik (Southampton & Liverpool)
5. Vincent Kompany (Manchester City)
6. N'Golo Kante (Chelsea & Leicester)
7. Kevin De Bruyne (Manchester City)
8. David Silva (Manchester City)
9. Sergio Aguero (Manchester City)
10. Harry Kane (Tottenham Hotspur)
11. Jamie Vardy (Leicester)