Monday 17th December 2019 – Apuesta Total, one of the largest sports betting operators in Peru, has enriched its product offering with the launch of END 2 END's Bingo Total.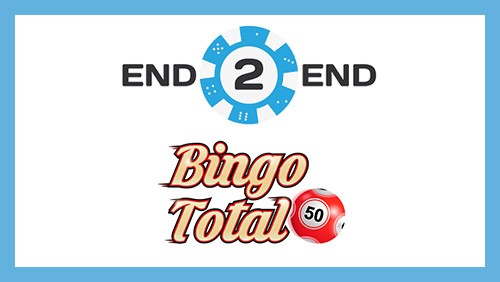 Bingo Total is a complete Bingo platform with a physical point-of-sale feature, which is now available in more than 400 stores that Apuesta Total operate throughout the country.
Apuesta Total customers will have access to play Bingo games in every store, or from mobile or tablets, simply by reading the QR code printed on their cards.
Based in Buenos Aires and Miami, END 2 END has positioned itself as one of the world's leading providers of Bingo Multiplayer solutions, and will be present at ICE-2020 at its booth N9-734.
Gonzalo Perez, CEO of Apuesta Total, said: "We are very satisfied with the results of the launch of Bingo Total, these have exceeded all our expectations and allows us to offer our customers a different alternative to consolidated products, with this we hope to expand our customer base, since it is a simple but entertaining product that does not require deep knowledge, as in the case of sports betting. Something that made us go for END 2 END is the technology they use and the fast attention to our requirements because it is always necessary to "tropicalize" the product according to each region."
Alejandro Revich, CEO and founder of END 2 END added: "We are delighted to provide our content to an operator of the importance of Apuesta Total, with a great physical presence throughout Peru. Bingo Total is a product that was designed to meet the needs of Apuesta Total customers. The beginning has been very promising, and we hope shortly, to be able to add new features and also the online version."
About Apuesta Total
Apuesta Total is a 100% Peruvian company that began its operations in the market in 2014, currently has more than 400 own stores in the 24 departments of the country, making it the largest network of Peru's own stores. It also has a web page that accepts different payment methods such as Visa, MasterCard, SafetyPay, Cash Payment, etc. In the digital channel, the same gaming products of the Retail channel are offered, to which are added Slots, Live Casino, skill games, etc.
About END 2 END
END 2 END is one of the most experienced companies in the world in Bingo Multiplayer solutions. The company has 15 years experience developing the most creative and cutting edge Bingo platforms and providing the best Bingo Multiplayer technology for online, land-based and mixed operators. More information about END 2 END can be found at http://www.end2end.com.ar/