The Danish-based software company, Mindway AI that specialises in innovative and advanced software solutions for the identification of at-risk gambling and problem gambling behaviour, has hired Rasmus Kjærgaard as new CEO.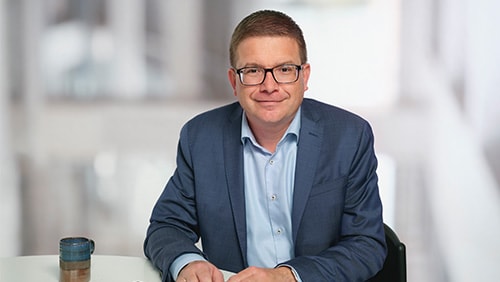 As per December 1st, 2019, Rasmus Kjærgaard has taken the seat as new CEO in Mindway AI. The company is a university spin-off by scientists from the Institute for clinical medicine at Aarhus University and is specialised in software solutions that can identify at-risk gambling and problem gambling behaviour among online bettors.
Rasmus Kjærgaard comes from a position as Vice President Sales at the IT company Signaturgruppen A/S, where for a period, he was part of the board covering commercial aspects of the business. During his time at Signaturgruppen A/S, the company was in the same growth phase that Mindway AI now is entering. Rasmus Kjærgaard looks forward to utilizing this experience at Mindway AI:
"I'm very pleased to have joined the exciting journey Mindway AI is on. Responsible gambling is – for good reasons – a topic, which continues to be high on the agenda and I believe, we have innovative software solutions that truly can support the operators in their work to minimize problem gambling through early detection among their players. With a great team behind me and strong partners, I am confident we can utilize our solid foundation and steer Mindway AI into an even brighter future," says Rasmus Kjærgaard, CEO of Mindway AI.
With Rasmus Kjærgaard's commercial experience, he will be instrumental in broadening the software solutions of Mindway AI and trengthening the collaborations with operators on a global scale.
Founders, Svend Aage Kirk and Professor Kim Mouridsen, will continue to be a core part of Mindway AI along with the remaining team.
Mindway AI is the company behind the Gamescanner which is a software solution that detects at-risk and problem gamblers via an algorithm based on neuroscience and artificial intelligence. Another solution is the Gamification Self-Test, which is a simple game to uncover risk profiles and which bypasses self-assessment bias. Most recently, Mindway AI has launched Gamechanger, a training tool that helps at risk and problem gamblers take back control over their gambling by training to control their impulsivity.
In September 2019, Danish-based iGaming affiliate, Better Collective acquired 19,99% of Mindway AI for a total price of 4 million DKK. Better Collective will under certain performance-based conditions acquire the remaining shares at a price of 20 million DKK.
About Mindway AI:
Mindway AI is an award-winning software company that creates innovative and advanced tech solutions for the identification of at-risk gambling and problem gambling. Based on neuroscience and artificial intelligence, Mindway AI works with betting operators, platform providers, regulators and governments to supply state-of-the-art early detection and intervention solutions for safer gambling.