Caretaker Managers go to war as Duncan Ferguson takes The Toffees to Old Trafford and Freddie Ljungberg prepares Arsenal for the visit of Manchester City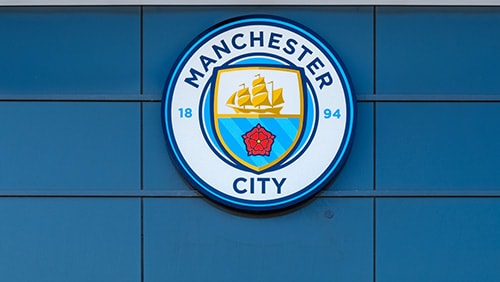 Job interviews are tough. You're under enormous personal scrutiny, you have to prepare yourself for tricky questions and believe in yourself 100%, while at the same time being able to listen your potential employers' thoughts and beliefs. Imagine doing one while a Manchester club is running at your team in the Premier League.
This weekend sees some tasty match ups, with Southampton and West Ham in a real six-pointer at St. Mary's Stadium, while Spurs travel to Wolves looking for their latest away victory under Jose Mourinho. Elsewhere, Liverpool vs. Watford is a top-vs-bottom clash that even new manager Nigel 'Are you an Ostrich?' Pearson might want to stick his head in the sand for.
We start, however, with the North-West and North-East clash that looks to have the Premier League table upside down at Turf Moor.
Burnley vs. Newcastle United (Saturday 14th December, 3:00 pm GMT kick-off)
Burnley have slid down the table in the past few weeks, losing games against Crystal Palace at home and Tottenham Hotspur away in the past few weeks. Last week at the Tottenham Hotspur Stadium, Spurs were devastating, but Burnley's defending bordered on the suicidal:
While Burnley may be on a bad run, the Toon Army are cheering The Magpies to the rafters at St. James Park. Newcastle have been in fine form under Steve Bruce, even managing to jump the potential hurdle that losing Jamaal Lascelles might have presented them.
Both teams need the win, but Burnley's desperation may make it easier for Newcastle to succeed, and with the Magpies in flying form, Turf Moor could be a cauldron of discontent or a formidable fortress depending on who scores the first goal.
Man Utd vs. Everton (Sunday 15th December, 2:00 pm GMT kick-off)
Manchester United showed last week just what their attack is all about, when they beat Manchester City at The Etihad Stadium.
While Everton will provide different challenges to United than the current champions, they will still be a difficult obstacle to overcome. Duncan Ferguson's team will be flying into every challenge, and had enough about them to topple a good Chelsea side 3-1 last Sunday with a bit to spare.
While Ferguson-managed teams usually do well at Old Trafford, Ole Gunnar Solskjaer's team are in great form and with Martial, Rashford and James all attacking with great pace and intelligence, consistency is the key for the home side. The away side are just after anything they can get but will be firing for all three points without any fear… except for their manager.
Arsenal vs. Man City (Sunday 15th December, 4:30 pm GMT kick-off)
One of the great Premier League clashes, Arsenal host Manchester City in a game that neither side can afford to draw, let alone lose. The Gunners are middling at best this season, and with Caretake Manager Freddie Ljungberg not looking likely to have the job full time, he'll know that he is merely keeping someone else's seat warm.
Pep Guardiola's Manchester City don't look capable of defending their Premier League crown past Christmas unless they tighten up at the back, with Laporte's injury and the Catalan's refusal to rely on the merits of Stones and Otamendi in tandem clear for all to see.
There will be goals, it really is just a case of how many and who scores them.
EPL Gameweek #17 Fixtures:
Saturday 14th December
Liverpool vs. Watford (12:30 pm GMT kick-off)
Burnley vs. Newcastle (3:00 pm GMT kick-off)
Chelsea vs. Bournemouth (3:00 pm GMT kick-off)
Leicester vs. Norwich (3:00 pm GMT kick-off)
Sheffield Utd vs. Aston Villa (3:00 pm GMT kick-off)
Southampton vs. West Ham (5:30 pm GMT kick-off)
Sunday 15th December
Man Utd vs. Everton (2:00 pm GMT kick-off)
Wolves vs. Tottenham Hotspur (2:00 pm GMT kick-off)
Arsenal vs. Man City (4:30 pm GMT kick-off)
Monday 16th December
Crystal Palace vs. Brighton (8:00 pm GMT kick-off)