After Sudhir Kalé spoke to the G2E Asia @ The Philippines crowd about the importance of focusing on the customer experience, the agenda called for a deeper dive on the topic. A Customer Experience Management (CEM) roundtable, lead by Ben Blascke of Inside Asia Gaming, Kalé and Kevin Clayton, Senior Managemnet consultant and CMO, further explored the topic and how operators can seek to improve in this area.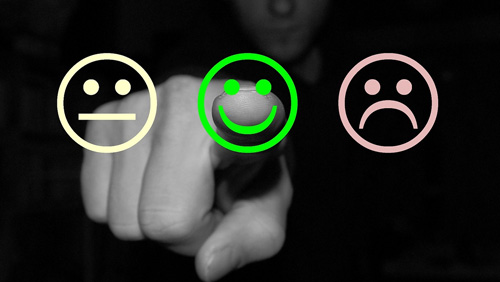 Clayton right off noted that figuring out the perfect customer experience process is not something anyone has yet done. If they had, they'd be very rich. But leaders in the industry, looking to hold on to their top spots, are increasingly having to consider this factor to stay ahead of the pack.
Kalé, Founder of GamePlan Consultants, noted that a large reason why Crown Resorts in Australia have been so successful is because of their leadership in Roy Williams. He was a gambler at heart, and knew what the customer would want. This is something the Philippines in particular has yet to figure out.
That set Blaschke off into a story about his previous night at a Phillippines integrated resort (IR). He had ordered a beer and tried to charge it to his room. This confused the waitress, who had to seek out her supervisor. In the end, Blaschke got his beer, but it took an hour.
Clayton then noted that companies really need to put someone in charge of CEM, and have appropriate leadership at each key area of the customer experience. You aren't the voice of the customer unless you cover the entire experience, he noted. "It's all about understanding what are the preference drivers of the customer."
So which operators are doing CEM well? Kalé listed Galaxy Entertainment, Crown Resorts, and Wynn Resorts in the U.S. but not as much in Macau. He stressed that Wynn in Las Vegas treats their employees just as well as the customers, and that creates a better service experience.
The lack of CEM in the industry has been a symptom of the industry's explosion of growth. As most regions in Asia have seen incredible growth, they haven't had time to train employees to deliver better service. "They've been drinking from a fireman's hose for 12 years," Clayton noted. But as growth in areas like Macau is now leveling off, we're now seeing investment in training and retention.
To improve on the experience of Macau, the panel noted that Philippines operators should try to get ahead of the game. There might still be up to 8 years of significant growth in the Philippines, but if they start working on it now, it could pay off handsomely.
The panel was asked for their final takeaways. Kalé noted that there's plenty of data there to be used, but operators need to figure out how to apply that data to CEM. Clayton agreed, noting he hasn't seen an operator do that successfully yet. He also added the executive committees of each operation need to have a voice of the customer working with them, perhaps to help them get a touch of the common man.