The third edition of SPiCE 2020 is happening from 25 to 27 March 2020 at the Goa Marriott Resort & Spa.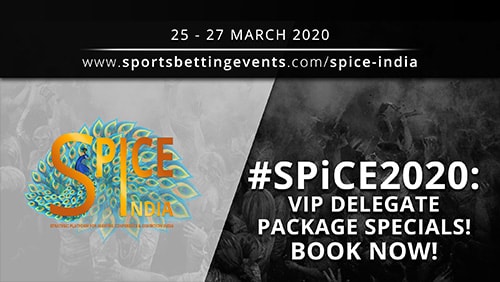 Eventus International brings you great news to "SPiCE" up your December! We know you are as excited as us to take advantage of the range of offerings at SPiCE 2020 – from joining in the Indian subcontinent's largest, most prominent convention of global gaming and betting market leaders, to kicking back and enjoying the numerous exciting networking events. There is also the not to be missed SPiCE Awards 2020!
To help you make the best of your SPiCE 2020 experience, we have cut the price of the VIP Delegate Pass.
Save money and effort by taking advantage of the all-in-one, discounted VIP Delegate Pass for SPiCE 2020.
The VIP Delegate Pass includes:
● Three day access pass (3-day Conference, 2-day Exhibition, Networking events)
● Airport pick up (one way)
● Buy-in for Poker Tournament
● Entry to After Party
● Three nights Hotel Accommodation (Based on single occupancy. Dates subject to availability)
New, reduced price for the VIP Delegate Pass:
International Delegate: USD1995 (save USD 600)
Asia Delegate: USD1695 (save USD 400)
Local delegate: USD1395 (was USD 300)
Get your VIP Delegate Pass now to profit from this great offer and make your attendance at SPiCE 2020 even more rewarding.
Eventus International is a highly professional, independent and global event producing company that specialises in gaming conferences and exhibitions; across Asia and Africa, attended by hundreds of senior delegates from the private and public sector. For more information on Eventus International, kindly visit – http://www.eventus-international.com/
The third edition of the Strategic Partnership for iGaming Conference & Exhibition is scheduled to take place from 25 to 27 March 2020 at the Goa Marriott Resort & Spa, India.