Manchester City welcome in-form Aston Villa to the Etihad, Arsenal see if Zaha would have been worth the money and Liverpool host Harry's Hotspurs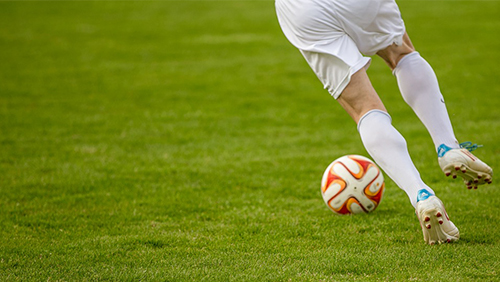 The English Premier League has another full fixture list ready to recommence on Friday night as Leicester City aim to return to second spot, before huge fixtures on Saturday at the bottom end of the table as well as the top. Sunday really should be super, with four terrific matches taking place in which the away sides may well prove valuable to punters.
Manchester City vs. Aston Villa (Saturday 26th October, 12.30pm GMT kick off)
The Etihad Stadium. A passionate phalanx of away fans pray for Villa to make it three wins in a row against all the odds. But on the back of two hard-fought wins including heaps of goals, can the bookies really justify odds of 18/1 for The Villains to win? Manchester City are shaky at the back right now, and Villa are in free-scoring form. Surely it couldn't happen… but it could.
West Ham United vs. Sheffield United (Saturday 26th October, 3pm GMT kick off)
The 'Carlos Tevez Derby' is sure to be a feisty affair, and with Sheffield United still bitter about Tevez sending them down in 2007 when he was illegally signed by a third party, they could well grab a win at the London Stadium. Don't forget, The Blades have one of the most impressive away records in 2019 throughout the league, so be brave and back them.
Arsenal vs. Crystal Palace (Sunday 27th October, 4.30pm GMT kick off)
While Arsenal had to toil to a comeback win in the Europa League on Thursday, The Eagles have had their claws up all week, and could benefit from the rest. Already one of the in-form sides of the season, Roy Hodgson's side are particularly dangerous away from home, where their devastating pace and trickery cause untold problems for their opponents. At the time of going to press, Crystal Palace are the most recent team to win a Premier League away game at The Etihad, Anfield and Old Trafford. Let that sink in.
Liverpool vs. Tottenham Hotspur (Sunday 27th October, 4.30pm GMT kick off)
What should be one of the games of the season sees a revenge-driven Spurs head to Anfield, home of the team who beat them in the Champions League final just five months ago. Can Harry Kane and Dele Alli combine to torture Liverpool's defence after last week's Old Trafford performance showed teams how to beat them? We'll find out. One thing is for sure, with so many late goals in this fixture, you won't want to take your eyes off it for a second.
Full gameweek #10 fixtures:
 Friday October 25th
Southampton vs. Leicester City (8pm GMT kick off)
Southampton 2/1
The Draw 12/5 – our tip
Leicester – 13/10
Saturday October 26th
Manchester City vs. Aston Villa (12.30pm GMT kick off)
Manchester City 1/10
The Draw 17/2
Aston Villa 18/1 – our tip
Brighton & Hove Albion vs. Everton (3pm GMT kick off)
Brighton 17/10
The Draw 12/5 – our tip
Everton 11/8
Watford vs. Bournemouth (3pm GMT kick off)
Watford 23/20 – our tip
The Draw 13/5
Bournemouth 21/10
West Ham United vs. Sheffield United (3pm GMT kick off)
West Ham – Evens
The Draw – 5/2
Sheff. Utd. – 5/2 – our tip
Burnley vs. Chelsea (5.30pm GMT kick off)
Burnley – 10/3
The Draw – 29/10
Chelsea – 3/4 – our tip
Sunday 27th October
 Newcastle United vs. Wolverhampton Wanderers (2pm GMT kick off)
Newcastle – 19/10 – our tip
The Draw – 21/10
Wolves – 6/4
Arsenal vs. Crystal Palace (4.30pm GMT kick off)
Arsenal – 4/9
The Draw – 19/5
Crystal Palace – 5/1
Liverpool vs. Tottenham Hotspur (4.30pm GMT kick off)
Liverpool – 8/15
The Draw – 7/2 – our tip
Tottenham – 9/2
Norwich City vs. Manchester United (4.30pm GMT kick off)
Norwich – 3/1 – our tip
The Draw – 3/1
Manchester United – 4/5