Skywind Group provides content and player engagement tools in regulated markets, with the firm's portfolio of more than 250 games, including video slots, arcade gaming and branded video slot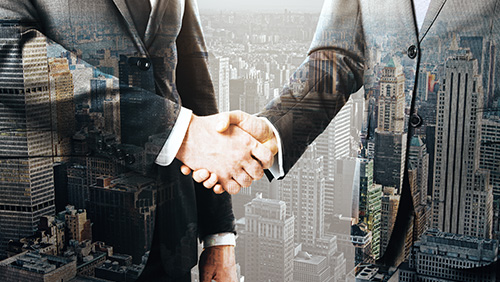 titles such as Resident Evil, The Karate Kid along with the upcoming Casa De Papel and The Last Kingdom. Skywind holds gaming licenses in UK, Malta, Romania, Alderney and Spain and Certifying its games in Sweden, Portugal, Italy and more.
In addition to premium content, Comtrade's clients will benefit from Skywind's range of engagement tools, such as the bonus coins reward, which is the first of its kind, and daily, in-game tournaments, must-win and innovative split jackpots, among others.
Oren Cohen Shwartz, Skywind managing director, stated: "Comtrade's multi-channel iCore platform is well founded and rich with features. It is a great distribution platform for our premium games and inventive player engagement tools. We're particularly excited about opportunities in Romania".
Steven Valentine Comtrade Gaming's Director of Interactive, "Player retention is the key foundation of our PAM system (iCore). Our focus has always been on providing tools to make operators successful. Our market leading player engagement features will be further complimented by Skywind's truly innovative features at a game level. Working with Skywind gives our operator's access to world class content and an integration that will continue deliver real measurable benefits for then now and in the future.
About Skywind Group
Skywind Group was founded in 2012 by a group of industry veterans. Our team has a proven track record providing high performance iGaming Solutions in Europe, LATAM and Asia.
We provide premium content for the iGaming industry, offering a multi-product portfolio that is innovative, regulated and mobile-focused.
At the heart of our company is the casino games portfolio that currently holds more than 200 games including Video Slots, Branded-Video Slots, Arcade and Table games. Our design and development team push creative boundaries when crafting games, which has led to the delivery of some of most innovative games in the industry.
At Skywind, we are driven by our passion for creating engaging and evocative experiences. This includes combining premium content with player engagement tools designed to create a fully immersive experience.
For more information see our website: www.skywindgroup.com.