Integration through IWG's RGS allows lottery to fast-track product expansion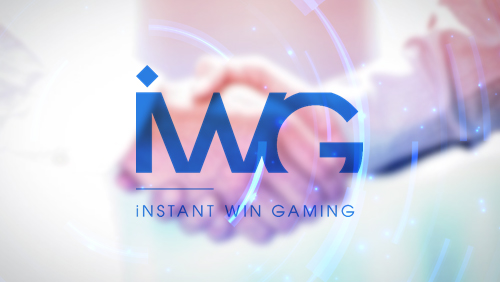 Wednesday 28th August 2019: Instant win games supplier IWG has enhanced its long-term partnership with the Atlantic Lottery Corporation (ALC) by launching LottoInteractive's Star Match through its leading Remote Game Server (RGS).
The popular gem-matching puzzle game has been delivered via a seamless integration, allowing ALC to expand its online offering quickly and efficiently.
IWG works alongside the industry's leading games developers to allow lotteries to aggregate content from multiple providers through its RGS.
Rhydian Fisher, IWG CEO, said: "We have been navigating the North American lottery market for many years and have learned that providing access to other game providers offers value to our lottery partners.
"We're happy to have partnered with LottoInteractive, bringing another games provider to the ALC content portfolio. Much like our games have evolved with our North American experience, so has our approach to aggregating content. We seek content providers as we know the most successful iLottery programs are the ones that offer multiple games from a mix of suppliers."
Brian Ward, LottoInteractive CEO, said: "Working with IWG to deliver Star Match, first to BCLC and now ALC, has been great for our North American market access.
"We're thrilled that Atlantic Canadians can experience the popular Star Match game and look forward to working with IWG to deliver more content through its RGS in the future."
Merrill Fullerton, Marketing Manager Instant Games at ALC, said: "IWG has been a tremendous partner and helped us achieve new sales heights by delivering a steady stream of content several times per month.
"The company's access to third party providers, in this case LottoInteractive, offers additional value and shows its level of commitment to our success."
IWG is a world leader in supplying online, instant win games to lotteries and commercial brands and platforms in the online gaming industry. It has over 15 years' experience of making top selling, high quality instant win games and the strategic know how to make them work.
IWG has launched over 300 games that perform consistently at the highest level, engaging and retaining players while driving excellent results for customers. It has the knowledge to deliver a winning portfolio of games, the experience to make it grow and the sales figures and data to back this knowledge up.
IWG delivers an end-to-end solution covering all aspects of game development and portfolio management and a Remote Game Server (RGS) delivering content in multiple regulated jurisdictions from data centres in the UK, Gibraltar, Canada and North America. It has a broad library available via the RGS with games covering many proven themes and mechanics that can be developed into an ideal offering for a partner's instant win portal.
About LottoInteractive
LottoInteractive creates immersive, skill-based games in the most popular mobile game genres integrated with real money mechanics. LottoInteractive creates game experiences that give operators and lotteries excellent player engagement and retention metrics from players who want to be entertained and challenged with exciting interactive options — all with a chance to win cash with every play.