18 June 2019, Johannesburg, South Africa/ Copenhagen, Denmark – The online gambling industry across Scandinavian countries have, and continue to gain momentum with ongoing pressure for legislative reform. Online gambling is booming and the Nordic countries are of great interest among the leading industry operators.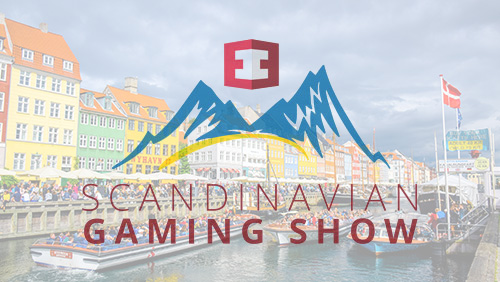 Denmark was the first in the Scandinavian group of countries to amend and relax their gambling laws.  This year's SGS in Copenhagen, Denmark, will yet again unite the top professionals and authorities to share the latest regulatory developments, technology, and market trends in the gaming industry with delegates while also discussing measures for responsible gambling and challenges the respective sectors are confronted by.
Eventus International is pleased to announce that several industry thought leaders have already confirmed their attendance as panellists and speakers at the anticipated event in September.
One of these speakers include Morten Ronde, Managing Partner, Nordic Gambling, who will address delegates on the gaming code of conduct in Denmark. Nordic Gambling specialises in gambling related law such as licensing, compliance advice and public affairs.
Other confirmed speakers include Jari Vähänen (Vice President, New Business & Senior Vice President, International Affairs, Veikkaus Oy), Jan Hagelberg (Vice President, Casino Games Business Unit, Veikkaus Oy) and Hampus Hägglöf (CEO, FSport).
SGS 2019 is set to be two days packed with guidelines and information essential to all existing and prospective operators, and industry professionals who hope to invest in the ever-expanding Scandinavian market.
Don't miss the opportunity to help launch your business in this flourishing region.
#SGS2019 – Uncovering new opportunity by uniting gaming leaders in Scandinavia!
The early-bird special ends this week:
Receive a 10% discount on your SGS Delegate pass by registering now.
Contact Eventus International's Marketing Director, Lou-Mari Burnett, to find out how we can raise your profile in the Scandinavian Market:
Lou-Mari Burnett
Marketing Director
Eventus International
[email protected]
+27829075850
About the event:
The Scandinavian Gaming Show 2018 was a resounding success. The summit achieved its objective to help create a safe, regulated and responsible gaming environment while opening up the market to the game-changing technological innovations.
This year, the Scandinavian Gaming Show will give gaming professionals the practical expertise of the world's thought-leaders in the gaming industry and provide a forum for discussion on all the key areas of operating a gaming business in the region to help you rise to new heights in your company and in the industry.
The Scandinavian Gaming Show 2019 will be attended by local and international gaming sector operators, software providers, payment gateway providers, fraud and AML experts, lawyers, gaming regulators, legislators, government officials and iGaming innovators from around the world.
Contact Eventus International's Marketing Director, Lou-Mari Burnett, to find out how Eventus International can raise your profile in the Scandinavian Market
Lou-Mari Burnett
Marketing Director
Eventus International
Email: [email protected]
Phone: +27829075850