Award-winning platform provider launches private bookmaker into digital realm
London, 9th January 2019 – Award-winning platform provider FSB has announced its recent roll-out of a digital sportsbook and online casino for Fitzdares, which has once again been nominated for Racing Bookmaker of the Year.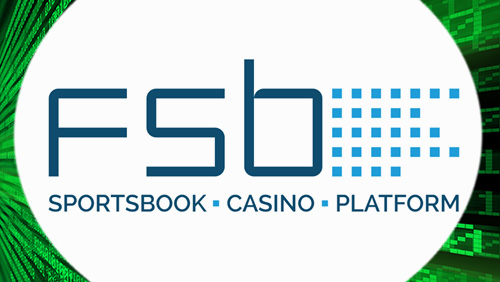 FSB has integrated its flexible sports-betting solutions across the Fitzdares service, which now also features a highly-customisable new app, elevating the user experience for all clients.
This leap into the digital sphere has allowed Fitzdares to create two tiers of membership. While the private bookmaker still retains its traditional Private Office service for high-staking members, it's also introducing another path to membership for new customers who are seeking a superior level of service than typical high street operators are able to accommodate.
Running off FSB's unique pricing models, Fitzdares customers can now enjoy sophisticated and reactive in-play odds, with competitive pricing on all sports arriving in perfect time for the new year's packed sporting calendar.
Fitzdares CEO Will Woodhams said: "FSB's state-of-the-art sportsbook platform aligns perfectly with our dedication to major sports and traditional betting markets. Above all, we believe in creating a fantastic experience for our members, who expect nothing less than the highest level of service from us. Just weeks after launch, thanks to a range of extra little benefits, the increased activity we're witnessing is hugely encouraging.
"This flexible sportsbook platform and perfectly-crafted app allow us to focus entirely on our members' needs in a way that no other bookmaker can. As well as our highly skilled team who cater to the Private Office members via telephone and text, the app now means we can share the Fitzdares experience with others, too. As the latest app in the industry, it's fast-loading, intuitive and easy to use."
Richard Thorp, Business Development Director at FSB, added: "We're thrilled with this partnership, and delighted to see the app has already proven a hit with their clients. FSB's tailored approach sets us apart with a very modular, flexible swathe of solutions that are easy to partition and light to deploy.
"We look forward to evolving our managed solution with Fitzdares over the coming year, enabling them to refine their digital offering, without ever sacrificing the customer-first approach that has made them so successful."
FSB is fresh from being crowned Sportsbook Supplier of the Year at the SBC Awards 2018.
For more information, please contact:
Square in the Air Communications
Robin Hutchison, Director, 131-151 Great Titchfield Street, London, W1W 5BB | +44 (0) 20 3586 8272 | [email protected]
About FSB
London-based FSB has created the industry's most scalable, flexible, and efficient sports betting and gaming platform. Utilised by operators on four continents, the modern technology is designed for the demands of live betting and a fragmented regulatory landscape, providing light physical deployments worldwide backed by centralised control systems. Available as a fully-managed service or an enterprise solution, the system allows partners to use FSB's software platform to run their own business the way they want. The platform is integrated with the industry's best casino games suppliers. FSB provides brands with everything needed to run a responsible sports betting and gaming business, complete with full reporting, social responsibility tools, bonusing tools, segmentation, payments and data analytics.
About Fitzdares
Fitzdares is a private bookmaker founded on core traditional beliefs, with a wealth of experience dating back to 1882. We prioritise all our clients' needs when it comes to sport and experiences, from offering the best prices in the market to an unparalleled personal service. With a brand-new, state-of-the-art app, we now operate with two tiers of membership. While we have retained our exclusive Private Office for higher staking clients, we also cater to a wider audience who can now experience the Fitzdares standard through the app.