Qlear has set itself the goal of creating a new Gold Standard for Online Gaming. We want gamers to have absolute certainty that they can trust a platform, its games, and its payment gateways, the moment they see the "Qlear Inside" seal of approval.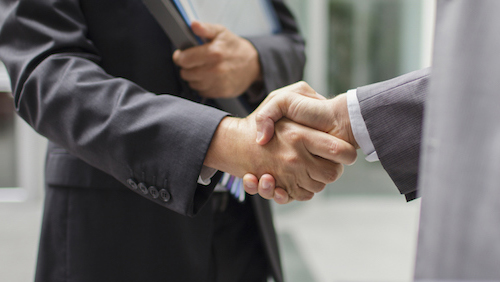 One immediate result of this new Gold Standard is the establishment of a gaming ecosystem, in which users can easily move their assets, such as funds and KYC approvals, between completely different gaming venues. This allows gamers as well as game developers to join an interconnected universe of games in which all actors are autonomous, yet united by their adherence to fair-play and mutual trust.
One major player with whom we share this vision of universality is the GameCredits Foundation. GameCredits (GAME) is a digital currency with the purpose of becoming a universal currency for 2.6 billion gamers worldwide. GameCredits' goal is to empower both large and small game developers in order to further propel the 100 billion dollar gaming industry.
The Partnership
The main purpose of the partnership between Qlear and GameCredits is the expansion of our combined ecosystems. We want to grant the GameCredits community easy access to the Qlear ecosystem while allowing you, the Qlear community, to benefit from what GameCredits has to offer.
For this purpose, Qlear and GameCredits have decided on the following steps:
1. Integration of the GameCredits API into the Qlear Protocol, which will allow Qlear users to earn and spend GameCredits on Qlear-supported gaming platforms, without having to convert their GameCredits.
2. Creation of a two-way coin swap mechanism between GameCredits(GAME) and Qlear(QLEAR) tokens. This two-way swap mechanism will allow GameCredits holders to be involved with more of the Qlear Protocol's ecosystem. Vice versa, people in the Qlear ecosystem will be able to swap their Qlear tokens for GameCredits in order to gain access to the GameCredits ecosystem.
Steven Weusten, Qlear CEO and Co-Founder commented on the partnership and said:
"This is a major step towards building the decentralized ecosystem for game developers and players alike. Our vision is very much aligned with that of the GameCredits community and we couldn't imagine a more exciting partnership to really showcase the Qlear protocol."
Ivica Simatovic, Co-Founder and former CEO at GameCredits added:
"The world is moving so fast these days that the those who say it can't be done are generally interrupted by someone doing it. – synergy between QlearProtocol and Gamecredits is one of a kind, solving problems and leading crypto gaming into the future."
We are thankful for this opportunity to expand the Qlear community and to widen the options accessible to both users and platform operators alike.
For more information about upcoming partnerships, updates, and sneak-peeks subscribe to our newsletter, join the conversation on Discord, and follow us on Twitter.