It is said that a good protein diet can perform miracles, but in case you're wondering how to build bigger muscles in the casino industry, here's another approach: switch your domain to org and rebrand your business, only first grow your network beyond any known limits.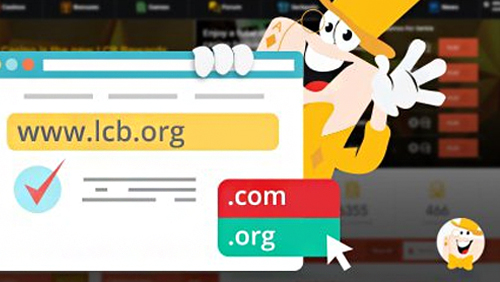 To put it differently, a renowned directory and reviewer of online casinos, LatestCasinoBonuses, has taken the next step in presenting its network by switching to a completely different domain. The next stage of branding is the next logical step in the evolution of the company, given the fact that LCB moniker is already well established and famous within the industry. Therefore, the group has decided to go with a much suitable extension for the entire hierarchy of sites and acquisitions, respectively LCB.org .
Since the foundation in 2006, the company has made a lot of progress, and after experiencing great success online, the team slowly started expanding the network. Launching new sites about online gambling such as CasinoListings soon became a metaphor for providing elite information about online and land-based venues, bonuses, and latest news.
By acquiring more brands, the network has gathered an immense database of registered users, who helped LCB expand by providing feedback, tips, offers and shared posts. After receiving its first awards for delivering reliable information related to iGaming, the forum indexed more than 80,000 registered members.
As a result, the parent site recorded over 2,000,000 visitors in a single month, and continues to receive multiple awards for the best affiliate.
Thanks to becoming enormously famous for providing top-rated gambling material on bingo, sports betting, table games, and slots, the group started enhancing player experience by adding new sites and successfully enlarged its community. In December 2017, after years of significant acquisitions, such as WizardofOdds and WorldCasinoDirectory, LCB started its walk with the giants, reaching 100,000 members.
Entering other verticals opened more possibilities for growth, which was recognized several times at iGB Awards. For covering a large spectrum of offers, free games, thousands of review pages, and latest gambling news, the company was prized with the "Best Overall Affiliate" title, as well as the "Best Casino Affiliate".
The world's largest directory of online casinos owes much to its team's dedication to the industry, but perhaps the overall success owes even more to members, whose continuous engagement and passion gives the organization enough reason to persevere and stay at the top of the game, providing exclusive gaming information in many years to come.