The London-based esports organisation, Fnatic, has partnered with the esports betting organisation, Rivalry.gg, to produce educational content teaching people to gamble responsibly.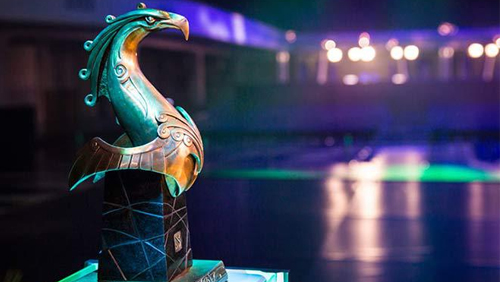 Don't pick up the phone and call concierge.
Don't put the fan near your hair.
Don't drink seawater.
Don't stick your finger in your shit and eat it.
Don't throw your toys on the floor.
Don't play with the remote control.
Don't lie on the floor.
Don't lick the toilet seat.
Don't say "I don't like Japanese," at the top of your voice in a silent war museum in Japan.
I am beginning to believe if I told my two-year-old daughter not to swallow a sword she would stick it in her mouth, and smile at me, blood pooling around her dinky little feet.
To defy.
To retain control.
To stick two fingers up to authority.
It's in our genes, baby.
And for that reason, anyone trying to stop people from gambling is going to come up short.
It's been a tough week for esports betting supporters after Valve Corporation declared their intention to make life as difficult as possible for Dota 2 teams who make love to gambling companies, during a meeting of the minds at The International in Canada.
Valve intends to create a Grand Canyon of space between them and the act of gambling, but as my daughter demonstrates so wonderfully, they are fighting a losing battle.
Rivalry.gg and Fnatic are in one they are going to win.
London-based Fnatic has inked a deal with the burgeoning esports betting platform, Rivalry.gg, that will see the pair work together to release content educating fans on responsible betting.
Covering the move in a press release, Fnatic's CEO, Wouter Sleijffers, talked about his excitement at holding hands with an esports business that has the shared belief that, "esports betting should be exciting and enjoyable, but also safe and responsible".
Fnatic is one of the most powerful esports organisations in the business and counts the likes of Monster Energy, DXRacer and Newzoo as its partners.
Kevin Wimer launched Rivalry.gg in February after earning a betting license from the Isle of Man Gambling Supervision Commission and immediately declared their intention to create one of the safest places to gamble on esports by joining the Esporta integrity Coalition (ESIC).
A few weeks ago, in another bid to add further credibility to the company, Rivalry.gg signed the esports journalist and tournament host, Richard Lewis, as a partner.
Lewis told his fans that he had turned down lucrative offers for sponsorship in the past, but chose Rivalry.gg because they are dedicated 100% to esports, are fully-licensed, and share a lot in common when it comes to preserving the integrity of the game.
Details of how Fnatic and Rivalry.gg intend to work their alchemy will no doubt follow in the coming months.
Comments