In the end, it was an "expert" who managed to persuade Chancellor Philip Hammond to sign off on the proposal to drastically cut the maximum stake limit for fixed-odds betting terminals (FOBTs) to £2, according to media reports.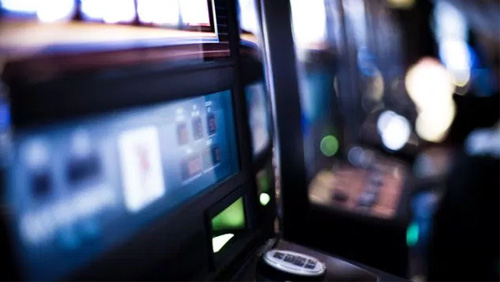 Hammond, a member of the British Conservative Party, has previously rejected the highly contentious proposal to impose a £2 maximum FOBT stake—a huge drop from the current £100 per spin limit—on grounds that the government may stand to lose "hundreds of millions in gambling tax revenues."
On Tuesday, however, UK's The Times reported that "a deal" has been reached in the Treasury, with the chancellor accepting "expert recommendation" that FOBT stakes should be slashed to £2.
All that's needed now is for Hammond to reach an agreement with Department for Culture, Media and Sport Secretary Matthew Hancock, who has been pushing for the £2 option, over how the government will fill the £400 million gap in state coffers resulting from the drastic FOBT stake cut. Hammond's allies are confident that a deal between the two is "imminent," telling the news outlet, "We are very nearly there."
An official announcement on the issue is expected to be made in early May, after the local elections have concluded.
In agreeing with the reported "expert," the Treasury junked the recommendation recently made by another authority on the issue—the UK Gambling Commission (UKGC). In March, the gambling regulator rejected the £2 limit on grounds that there was insufficient evidence to justify a decision "recommending a specific figure below £30."
Instead, the UKGC recommended a £30 or less maximum stake, along with a laundry list of measures to combat the risk of harm, such as prohibiting FOBT players from switching seamlessly between high-stakes games every 20 seconds and the so-called lower-stakes "quickfire" games; requiring bookmakers to track customer habits to identify problem gambling; and requiring the government to extend FOBT player protections to other machines.
To be fair, members of the Parliament can choose not to follow UKGC's recommendation—as long as they take intoaccount the £500 million of tax revenues that the FOBTs contribute annually. The MPs had also been warned that too-low maximum stakes on FOBTs will result in more than 4,500 betting shops closing down, causing an estimated 21,000 people to be out of jobs by 2020.
Comments