LAS VEGAS, NV – Doc's Sports Services announced the addition of Scott Spreitzer to its handicapping team on Wednesday. Spreitzer, with more than 25 years of professional handicapping experience, will begin his service at www.docsports.com on Thursday, April 12.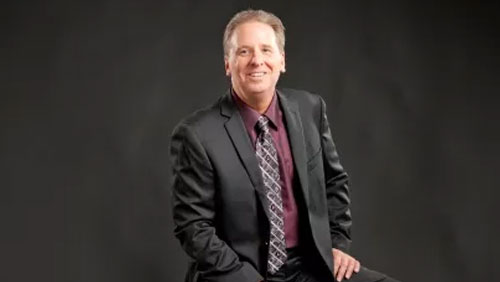 Spreitzer has been a go-to betting expert for ABC and CNBC TV, appearing on "Power Lunch" to discuss the potential fiscal benefits of the legalization of sports betting. Spreitzer has appeared on several network television shows, including national network NFL pregame shows and bowl preview shows, as well as being a frequent guest on ABC Radio bowl pregame shows.
This fall will mark Spreitzer's fifth season as a national contributor to various ESPN platforms. He appears every Saturday on the "Dari and Mel Show" and has appeared on ESPN's "NFL Sunday Countdown" with Kevin Winter on Sunday mornings.
"We are excited to add an established and well-respected name to our diverse lineup of award-winning handicappers," said Wade Moseman, General Manager of Doc's Sports. "We feel that he will be an outstanding addition and that his experience and proven track record will be a benefit to our site and to our clients. With Scott's help we are going to be doing a lot of new projects in the months and years to come, and he is the perfect addition to our hard-working team."
Spreitzer He's been a featured guest on "The Paul Finebaum Show" as well as the "Stephen A. Smith Show". Spreitzer is also in his sixth season on Mad Dog Radio's "The Wrap", found on Sirius-XM radio.
"I'm thrilled to be the newest member of the Doc's team," Spreitzer said. "This has been a goal of mine for a long time, and I'm proud to be involved with an organization that's so well known for its honesty, integrity and overall success and popularity. I look forward to being with Doc's for a long time."
Doc's Sports is one of the most well-known and well-respected sports picks websites in the United States. Family owned and operated since 1971, Doc's Sports recognized leader and trusted name in the sports handicapping industry. Doc's Sports offers sports predictions and information on everything from football to college basketball to soccer to horse racing, with several of the most popular and successful specialists in the country.
Spreitzer is now the 12th handicapper to offer service on Doc's Sports Services, and he and his daily videos can be found exclusively on his new page at Doc's Sports