LAS VEGAS, NV (April 9, 2018) – Gaming Laboratories International (GLI) is pleased to announce Johan Jonsson-Granberg has joined its European client services team as Client Services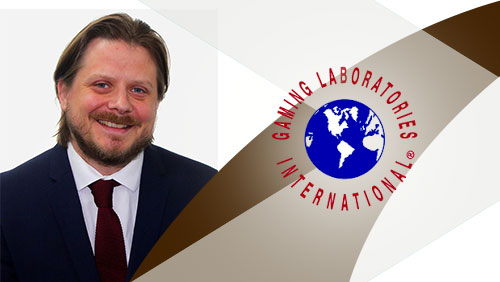 Manager. In his new capacity, Jonsson-Granberg will be responsible for delivering world-class customer service for GLI's expanding portfolio of valued clients throughout Europe and around the world. He will be based out of GLI's London office.
"We are delighted to welcome Johan to GLI," said James Illingworth, Director of European Client Services. "Johan joins us during an exciting time of opportunity for GLI in Europe. With Sweden gearing up for new gaming legislation, Johan's Swedish heritage and his understanding of the unique aspects of the Scandinavian market will help position GLI for continued growth. Johan's excellent credentials in online gaming, as well as other fields, will assist us in expanding our client base and market share throughout the region."
Immediately prior to joining GLI, Jonsson-Granberg was the content sales manager for Playtech, a leading supplier of innovative online gaming software, technology, and content solutions. With more than seven years of online gaming experience, Jonsson-Granberg previously served as an account manager for iSoftBet, a major provider of online and mobile casino games and e-gaming products.
About Gaming Laboratories International
Gaming Laboratories International, LLC delivers the highest quality land-based, lottery and iGaming testing and assessment services. GLI's laboratory locations are found on six continents, and the company holds U.S. and international accreditations for compliance with ISO/IEC 17025, 17020, and 17065 standards for technical competence in the gaming, wagering and lottery industries. GLI also holds ISTBQ certification. For more information, visit gaminglabs.com.
Contact:
Christie Eickelman, Vice President of Global Marketing
+1 (702) 914-2220 or [email protected]