A look ahead at three critical ties in the English Premier League this weekend including Liverpool and Arsenal battling it out for Champions League points, and Swansea/Crystal Palace and Stoke/West Brom partaking in relegation six-pointers.
Arsenal v Liverpool
Arsenal +140
Liverpool +180
Draw +250
It's the match of the weekend. But it's not got the tasty edge of a title contention clash. Instead, the best these two 'Big Six' teams can hope for is to finish in fourth place, and a Champions League spot.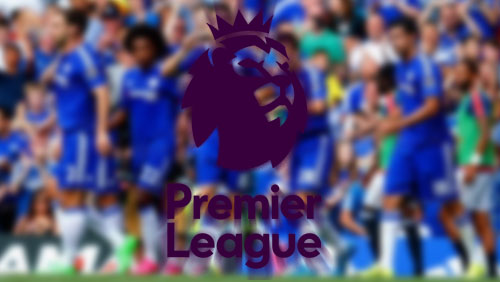 Arsenal is kinda monstrous at home. Only Man City have a better home record that the Gunners and they have beaten Liverpool during their last three meets, and had drawn the two before that.
Olivier Giroud misses out with a hamstring injury, and although he is a benchwarmer these days, they will miss the Frenchman. He has the super sub vibe to him, and since smashing BATE Borisov for six, they've only banged in three goals in the last four outings. Shkodran Mustafi returns after recovering from a thigh injury.
Liverpool is currently sitting on that fourth spot, one point more than their rivals, and have been banging goals in for fun. Since losing to Spurs at the back end of October, Jürgen Klopp's side has put together a 12-match unbeaten streak, scoring an average of 3.3 goals per game.
Emre Can returns from suspension, but Albert Moreno continues to play FIFA on the PlayStation because of an ankle injury. Daniel Sturridge is a maybe.
Both sets of fans ha
ve seen 20-goals in the previous four meetings, and so with Liverpool hitting the trend in that department, I'm going to pencil them in for a rare Emirates win.
Verdict – Liverpool win
Swansea v Crystal Palace
Swansea +220
Crystal Palace +135
Draw +210
 These two recently resembled the old couple sitting in their deck chairs, holding hands while the Titanic turned into a giant metallic erection before disappearing into the sea.
Crystal Palace donned a life vest after sacking Frank De Boer and bringing Roy Hodgson into the club, and the former England Manager has earned 17-points since his arrival, putting together an undefeated run of seven games, and three clean sheets.
Swansea looks to avoid drowning by replicating Palace's fancy footwork. The itchy trigger finger of a board has sent Paul Clement into the wilderness (the third casualty since Garry Monk left in 2015), and rumours have it that De Boer is on his way to the green, green, grass of home.
Oh dear.
Swansea has only lost to Palace once in 14 games in all competitions, and the Eagles have not so much as plucked a feather from the Swans at their home nest. But history means nowt if you can't score a goal. Swansea has only ten goals all season, fewer than any other side, and Wilfried Bony (who scored in his previous two league games), misses the tie after limping off early in their defeat at Everton.
With Palace not conceding, Swansea not scoring, and Leon Britton in temporary charge, I think the bookies have this one right.
Verdict – Crystal Palace win
 Stoke v West Brom
Stoke +125
West Brom +245
Draw +210
Do you know those phone calls you don't want to take?
You know that the person on the other end of the phone (likely your mum) is going to bore you to death, but you answer it anyway?
That's life for Stoke and West Brom fans this weekend.
With both of these teams staring down the barrel of an EFL Championship shotgun, it becomes the most critical 90-minutes of the season, and you can expect to see paint dry.
Unlike Paul Clement, the Stoke board wisely decided to keep Mark Hughes in his job for this crucial tie, but he remains the 1/2 odds-on bet to be on the dole queue before the new year settles into life.
Stoke has lost three on the tamp since beating Swansea at home at the start of the month, conceding nine and only scoring once. All told, Stoke has conceded 39 goals, more than any other team in the division.
West Brom began the season better than Man City with two wins from two and two clean sheets, and yet they haven't won a single game since. The Baggie board sacked Tony Pulis, drafted in Alan Pardew, but the key hasn't yet clicked in the lock.
Pardew is winless in his four games, losing half of them, but he has steadied the ship somewhat with two clean sheets. Pardew's problem, like most sides at the wrong end of the table is a lack of goals. He only has one in 360 minutes of football.
Taking a look at the history books and the Baggies are a bogey side for Stoke. The West Midlands side has won four and drawn two of their previous six encounters, and Stoke has only won once in six home ties against their weekend opponents.
Verdict – A Draw (-2.5 goals)
Here are the rest of the weekend fixtures, and odds.
Everton v Chelsea
Everton +500
Chelsea -165
Draw +280
Brighton v Watford
Brighton +160
Watford +190
Draw +210
Man City v Bournemouth
Man City -1100
Bournemouth +2300
Draw +1000
Southampton v Huddersfield
Southampton -175
Huddersfield +525
Draw +285
West Ham v Newcastle
West Ham +110
Newcastle +260
Draw +220
Burnley v Spurs
Burnley +575
Spurs -200
Draw +305
Leicester v Man Utd
Leicester +340
Man Utd -125
Draw +260
Premier League Table
1. Man City – 52
2. Man Utd – 41
3. Chelsea – 38
4. Liverpool – 34
5. Arsenal – 33
6. Burnley – 32
7. Spurs – 31
8. Leicester – 26
9. Everton – 25
10. Watford – 22
11. Huddersfield – 21
12. Southampton – 18
13. Brighton – 18
14. Crystal Palace – 17
15. West Ham – 17
16. Bournemouth – 16
17. Stoke – 16
18. Newcastle – 15
19. West Brom – 14
20. Swansea – 12
Premier League Winning Odds (Courtesy of Bodog)
Man City 1/33
Man Utd 20/1
Premier League Relegation Odds
Swansea 2/9
West Brom 11/8
Newcastle 13/8
Brighton 15/8
Bournemouth 5/2
Stoke 11/4
Huddersfield 3/1
Crystal Palace 4/1
West Ham 11/2
Comments