Panorama Partners Ltd, the startup behind the sports betting platform for bet tracking and analysis Bettingmetrics, has announced the successful completion of its first investment round which has been led by RLC Ventures Founder Reece Chowdhry who will join the company as a board advisor and Jair Paula Jr, also of RLC Ventures, who will support the company with its business development.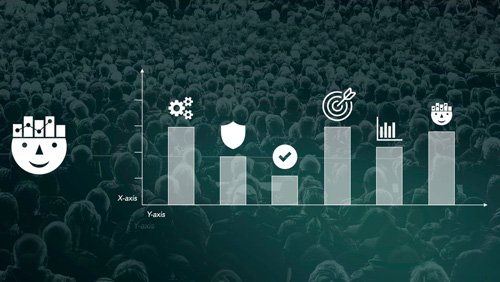 Bettingmetrics collates betting activities into a single place which connects punters and bookmakers like never before. It launched its first prototype in February 2017 after winning the London Accelerator.
The investment will be used to build a complete version of the service based on customer feedback and the company's mission to create a data-driven, social betting community. The online platform will allow punters to read news, compare odds, place bets, and track and analyse their betting performance.
Founders of Bettingmetrics Martin Grozev and Slavomir Semov have been working on the company since summer 2016.
"Punters are using a variety of news providers, statistical sites and social media to research betting opportunities. On top of that, having three to four accounts with different bookies ensures you can get the best prices and place your bets. That's why it's becoming more difficult for punters to keep track of all their betting activities" – Martin Grozev, co-founder of Bettingmetrics.
"We started off by using Excel Spreadsheets to track our betting history. After one year we realised that it was not good enough in the sports-betting context. Excel lacks automation, data intelligence and the social aspect of betting. All of that led us to creating Bettingmetrics!" – Slavomir Semov, co-founder of Bettingmetrics.
Funding
The first organisation to show interest in Bettingmetrics was the London Accelerator, the business incubator hosting more than 30 startups in Shoreditch, London. After participating in the Accelerator's flagship 13-week programme, Bettingmetrics' team launched a prototype and began growing organically. Great traction got them the needed referral to RLC Ventures. RLC Ventures has a diverse investment portfolio with a focus on companies at pre-seed, seed, or angel stage.
"RLC Ventures has been hands-on since our first meeting. We shared with them our vision for growth and they came back to us with a proactive plan of how they can help us achieve it. They share our philosophy for a constructive and long-term oriented business approach. That's why we are confident that RLC Ventures will have an incredible impact on our business growth." – Slavomir Semov, co-founder of Bettingmetrics.
"This investment underscores our belief in the Bettingmetrics' team, their vision and concept of creating a simpler gambling industry. RLC Ventures will work closely with the Bettingmetrics team to ensure the long-term success of the company, as per my company's ethos." – Reece Chowdhry, founder of RLC Ventures.
Bettingmetrics
Bettingmetrics is an online sports betting platform for bet tracking and analysis. Punters can record their bets, analyse their performance and upload their betfair exchange history directly to Bettingmetrics.
Please note that the current version is still a prototype and its functionalities will differ from the complete version.
Bettingmetrics connects with fans mainly via Facebook, Twitter and Instagram.
Founders Bio
Slavomir Semov – studied Service Management in Copenhagen Business School (2014) – Worked 2 years for Kindred Group (former Unibet Group) as Automation Lead.
Martin Grozev – studied Finance in London Met University (2014) – Worked 2 years for Standard Chartered Bank as an Investment consultant.
Investment Size
Undisclosed five-figure sum.
For Further Information
Slavomir Semov, Co-founder of Bettingmetrics (Panorama Partners Ltd.) [email protected]
Reece Chowdhry, Founder of RLC Ventures  | [email protected] | www.rlc.ventures