Next week on Tuesday the 26th I'll be in Malta hosting iGaming Idol alongside Michael Caselli, an event I particularly enjoy as it celebrates my number one favorite thing in this world- people.  As we attend countless iGaming events throughout the year we're aware of the hottest issues, the latest innovations, the best marketing campaigns, etc, but we rarely know the person or people who are behind them. 
iGaming Idol- A celebration of people 
"iGaming idol is the first industry awards event that recognizes individuals behind the products and companies that make this industry so special.  Other awards focus on the best partners, service providers, programs, suppliers or software whereas we look behind the scenes and put to the forefront the actual people that bring these important categories to life, such as product managers, marketing people, developers and designers, fraud and risk managers, compliance officers, human resources managers, online casino dealers and customer service people", shared Jeff Buttigieg, COO of RE/MAX Malta and co-founder of MIGS Limited, the organization behind iGaming Idol. 
"We envision iGaming Idol as an International platform that will be a force in the industry that will guide employers and authorities to further invest in their employees.  We believe that its an innovative concept that has been much needed in the industry", Buttigieg added. 
A sign of a successful inaugural event is simple- its back the following year.  In iGaming Idol's case, the event has doubled in size in terms of attendees and based on partner feedback from last year, there have been some changes made to the awards themselves.
"We decided to increase the categories to 16 and created them to be more role specific rather than general categories.  This changed the ball game for us and this year we have seen over triple the number of nominations, we attracted more partners that have engaged with us and we are expecting to be at maximum capacity of over 400 attendees at the Gala dinner", Buttigieg said.
This year iGaming Idol will add an "Employer of the Year" Award together with Business Leaders Malta as their partner.  "Business Leaders Malta", a research and consulting firm, sent out a quantitative survey evaluating company culture and way of operations to several organizations that agreed to participate. The surveys were filled in by all employee of the participating organizations and the company that comes out with the most points will be crowned the "Employer of the Year".
"This is just another initiative that we feel will benefit the livelihood and work environment of the employees within the iGaming Industry", explained Buttigieg. 
Spotlighting Malta as hub for talent
Another aspect of iGaming Idol I particularly enjoy is its ability to spotlight Malta as a center for iGaming industry talent.  I know from previous interviews with the Hon. Jose Herrera of the Maltese government that there are initiatives such as "iGaming Academy" to groom local talent for high-level jobs in the iGaming industry.  In addition to a pool of Maltese talent, there are plenty of iGaming industry professionals who have moved to Malta for positions in our industry and are proud to call Malta their home. 
"We would like to be a kind of pioneer of building awareness of Malta as a hub for iGaming companies but also an example to other regulators to think of employee happiness.  As the industry grows in Malta and abroad the skills and talent may become less available and therefore we must educate the Industry and create curriculum from an early stage so that we may bridge the gap", shared Buttigieg.
"With this in mind we have also partnered with iGaming Academy and are providing a free course to the winners of each award. This confirms our commitment to making a difference in the iGaming Industry", he added. 
Charity- The Malta Community Chest Fund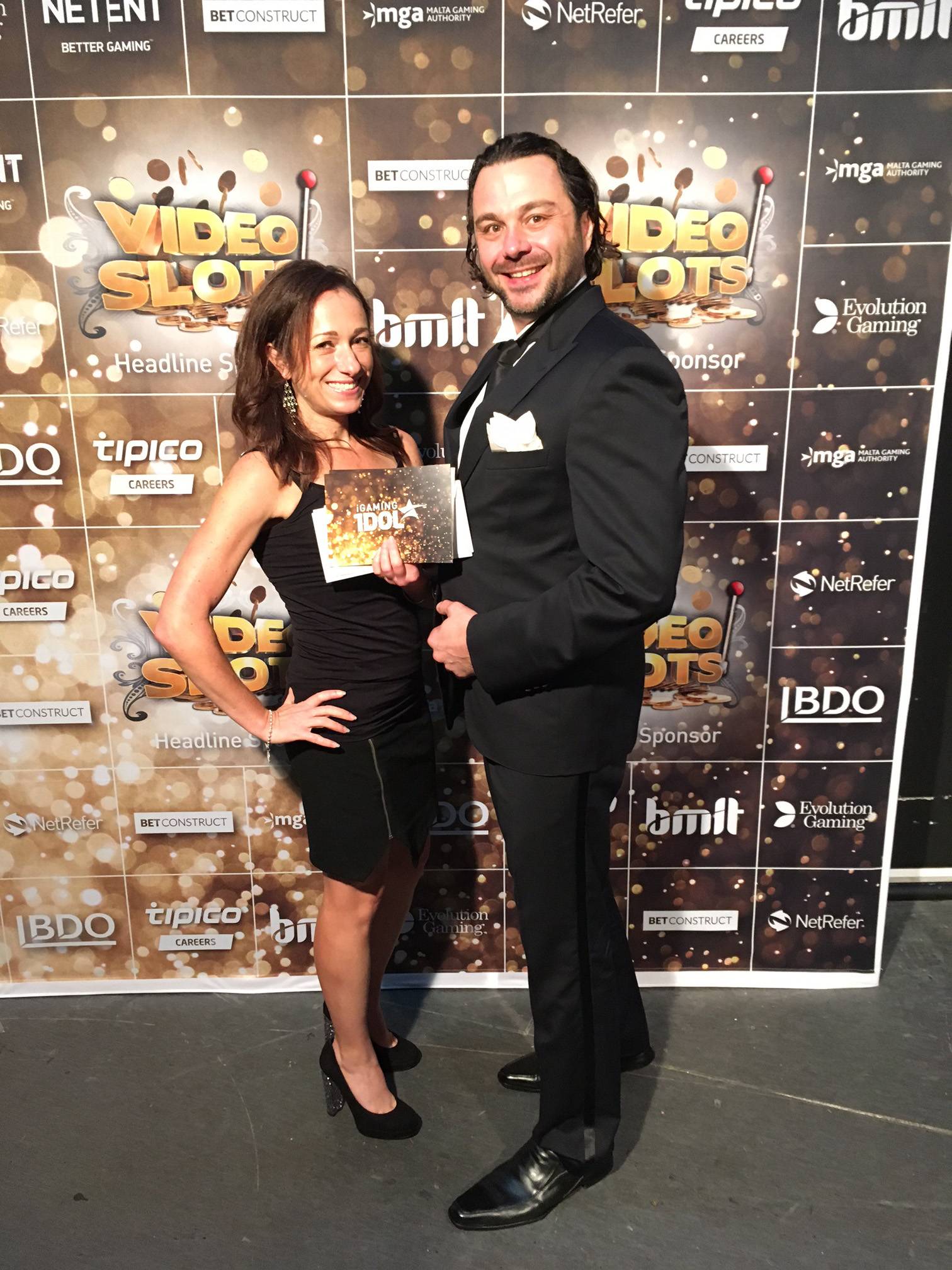 Charity work has been on my mind lately as well, especially with the recent battering of hurricanes and Calvin Ayre's offer to match all donations made towards the Barbuda relief effort via his Foundation.  iGaming Idol's organizers have a strong relationship with a wonderful local charity, The Malta Community Chest Fund, another aspect of this event I would like to highlight.
"We are fond admirers of the The Malta Community Chest Fund.  It falls under the direction of The President of Malta, H.E. Marie-Louise Coleiro Preca, and tackles the underlying causes of poverty and social injustice whilst it also supports cancer care", explained Buttigieg.
"Her Excellency is very much hands on and energetic and both iGaming Idol and a charity which I am a board member, RE/MAX & Friends Foundation, donate several thousands of Euros as we believe that the cause is one that really makes a difference in the Maltese Community.  iGaming Idol just raised over €8000 at an event a couple weeks ago and we look to go over €12,000 on the night", he added.
Corporate social responsibility is such an important initiative for iGaming companies these days and in fact, Clarion has dedicated an entire event to the topic alone- WrB London.  When it comes to Malta in particular, so much of the island's talent works in the iGaming industry and its up to us to give back to such a welcoming community.  
"The iGaming community has grown to something like 11% of the GDP in Malta, employing thousands of locals and foreigners.  Being a major stakeholder in the Industry and contributing in a major way to the economy, companies need to realize the importance of taking care of their own back yard.  By giving to charity and sharing success they are taking care of the future of the country not to mention the present in ways that are unimaginable", said Buttigieg.
"Chronic illnesses rates are growing daily and this automatically may affect any of the thousands of employees.  Malta Community Chest Fund offers major support for families that need extra care that may not be covered by state and regular Insurance policies", he added.
Comments