6th September, 2017 (Tel Aviv) – Data-driven marketing specialist Beehive will supply its platform to sportsbook provider Delasport, in another significant B2B deal for Beehive.
Beehive will provide Delasport, which operates the successful 18bet.com brand, with its marketing platform including its latest data-driven innovations.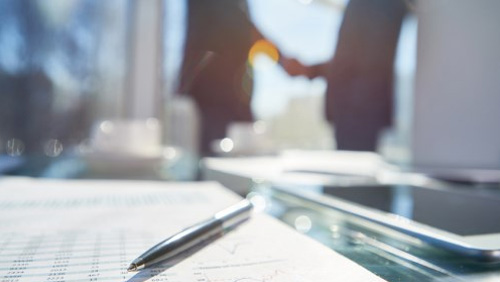 Yonit Shvinkelstain, CMO at Delasport, said: "With CPAs on the rise in the extremely competitive sportsbook field, we need to offer our clients a marketing platform that can keep them ahead of the pack, and that's where Beehive comes in.
"We've been struck by the range of intuitive features available on the platform, all of which are focused on improving the bottom line. We are excited to see the partnership deliver upon its vast promise."
Adi Dagan, founder and CEO of Beehive, added: "Delasport is an innovative and exciting provider and so makes a natural partner for Beehive.
"We have a strong heritage in sportsbook, so can deliver a tailored offering that will really boost Delasport and provide a positive impact to revenues.
"B2B partnerships have always been a great business development growth engine for Beehive, as they generate huge value for both parties – a true win-win."
The Beehive platform offers a one-stop-solution for iGaming marketers that dynamically clusters players and then targets them through an omni-channel campaign management engine.
It is proven to boost conversion and retention across online, mobile and retail, and comes with a series of innovative new features including Beehive Canvas, an omni-channel player journey planner and Beehive Chatbot, which empowers operators to engage with players via Facebook Messenger.
For further information on this release or to arrange an interview please contact enquiries@squareintheair.com or + 44 203 586 8266
About Beehive
Beehive is a leading provider of CRM solutions to the iGaming industry. Founded by betting and gaming experts in Tel Aviv in 2010, they provide operators and fellow suppliers with innovative tools to analyse, optimize, and monetize their player bases. The company's unique Labs platform is a sophisticated customer marketing engine that is proven to boost conversion and retention rates across online, mobile and retail channels. It allows users to segment players by behavioural attributes and quickly create multi-channel campaigns to target them with relevant promotions at the optimum time. Their clients include Ladbrokes, Playtech, Microgame, SNAI, NetBet, and Winner.
Comments