The Gibraltar and Berlin-based games studio continues to expand its suite of online 'lifestyle' scratchcard products.
Glück Games, the Gibraltar and Berlin-based 'casual-real money games' developer, aggregator and technology provider, has continued to expand its range of online 'lifestyle scratchcard' iGaming products.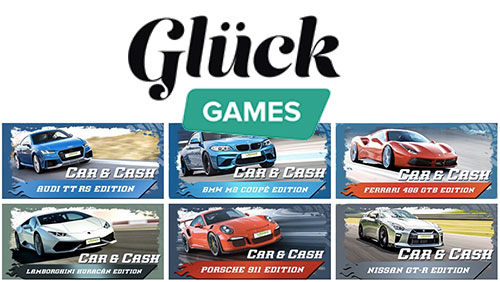 The new Double Your Salary and Dream House cards, and the Car & Cash range of puzzle scratchcards are being rolled out on Lottoland and Lottohelden. Further operators will be following suite from Q3, 2017.
Double Your Salary, which is priced at £2/€2, is a 'match 3 of 9' game that offers a top prize of £20,000 and with an RTP of 50.3%.
Dream House entices players with the possibility of winning enough money (€1,000,000) to build the house of their dreams and has an RTP of 51.6%. The card costs €4.
The Car & Cash cards offer an innovative puzzle feature. Players are shown the nine panel images of the relevant car. These images are then turned around (hidden) and visually shuffled. Player wins are determined by whether any of the nine panels are uncovered in their original position. Top prizes range from €90,000, for the Audi TT and BW M2 scratchcards, and €290,000 (for the Ferrari and Lamborghini scratchcards). RTPs are 58% across the range and are priced at €3, €4 and €6 depending on the card.
These new scratchcards join the existing Ten Lucky Years and Everyday Payday scratchcards, both of which have already yielded top prize winners (more about that here and here).
Glück Games makes casual, real-money games and technology products. We are based in Gibraltar and Berlin and pride ourselves on applying the highest quality design and engineering principles to deliver unparalleled games and back-end products to the online lottery and casino markets. For more information visit www.gluckgames.com or email us at contact@gluckgames.com.
Comments