BENGALURU, June 23, 2017
INR 1 Million Worth of Prizes to be Won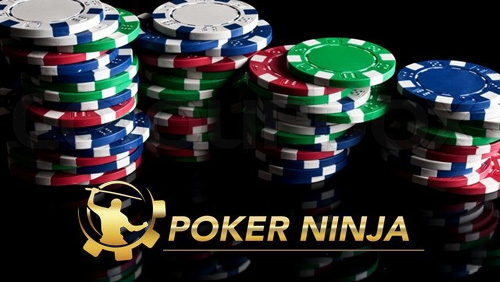 Day by day the life of a corporate employee is increasingly becoming stressful, tiring, mundane and a routine that no one can seem to escape. Naturally then, corporates nowadays are looking at adopting several new policies and conducting various recreational activities and R&R sessions to keep their employees motivated and happy. Contributing to this practice, and to make the game of poker a part of every corporate's regular recreational calendar, Poker Ninja, the flagship brand of Intuit Gaming, announces its newest and a very exciting league called, Corporate Hold'em League (CHL). Poker Ninja celebrates its 1st Anniversary this June with the start of this league.
CHL is born with the idea of breaking the routine and providing a safe, fun and exciting platform for corporates to compete with each other in the game that many have grown to love. Curated by Poker Ninja, CHL invites poker lovers from corporates throughout India to participate in this month-long league, compete with their frenemies from other corporates and take home their deserving share from the massive prize pool of a whopping 1 million INR. Beginning in August 2017, CHL will shortlist teams through a series of both online and offline tournaments throughout the month, which will finally culminate into the top three teams battling it out in the star-studded finale in the month of September.
CHL will allow an unlimited number of teams (with a minimum of 3 and maximum of 5 players in each team) from each corporate to participate in the league. The entry fee for each of the teams would be Rs. 10,000. The teams will be required to fill out registration forms available at: bit.ly/2sN1QXQ. Once registered and after fulfilling all the requirements, the teams will become eligible to participate in the online tournaments on Poker Ninja's website. These online tournaments will take place every Sunday of August 2017, i.e. 6th, 13th, 20th and 27th. The format and structure of the tournament shall be communicated to all the players in advance. All the teams will be required to participate in these tournaments and gather points based on their performances in the tournaments. No entry fee shall be charged for these tournaments. At the end of these 4 tournaments, the top three teams with the highest number of points shall qualify for the finale, which will be a grand live event and will be held in Bangalore. The finale will also be live-streamed to thousands of poker fans across India via Poker Ninja's social media pages. The team to top the finale stands a chance to take home their share from the massive prize pool of 1 million INR and the coveted trophy of the 'Best Poker Team' in the corporate world.
So calling all the poker aficionados to bring their finest game forward to reach the top by defeating the best players from the industry and break the routine.
About Corporate Hold'Em League:
Corporate Hold'Em League powered by Poker Ninja is an up and coming league centered around the game of poker specifically designed for corporate employees.
CHL will give a chance to the Indian corporate poker players to showcase their skills on a pan-India level, competing against some of the highly-skilled poker players from all over India.
About Intuit Gaming Private Limited
Poker is not just a game for us at Poker Ninja. It is an experience, a thrilling one. We are committed to provide a recreational fun experience for all players, in a responsible and transparent manner.
Poker Ninja is a player centric platform for online poker. It is one of India's most exciting platforms for players at all stages in their poker career to experience real money games and exciting tournaments.
At Poker Ninja, the flagship brand of Intuit Gaming, you'll find non-stop poker action, in a fun and safe environment to play with people from around India, with games available for real or play money. We, at Intuit Gaming, bring to you a world-class platform to play your favourite card-based skill game online, without having to worry about the security of your real or play money.
Comments