In this short and sweet World Series of Poker review, David Bach becomes the first person to win multiple bracelets in 2017, and Gaurav Raini puts in the study time and comes up with a $2,500 No-Limit Hold'em bracelet win.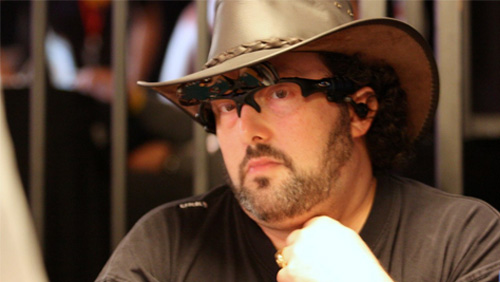 The moans and groans about the World Series of Poker (WSOP) Player of the Year (POY) formula will continue to spew forth after David Bach became the first player to win two 2017 bracelets, only good for a 14th place on the leaderboard.
Bach won the $1,500 Dealers Choice-Six Handed event earlier in the series for $119,399, and can now add another $383,208 to his bankroll, after taking down his second big buy-in mixed game title after winning the $50,000 Poker Player's Championship (PPC) back in 2009.
As you would expect for a WSOP Championship event, the final table was crammed with quality. Daniel Negreanu came into the final with the chip lead but had to settle for a sixth place finish. It was the Canadian's sixth cash of the summer, and his third final table. He now sits third in the WSOP POY table behind James Obst and Pablo Mariz.
The other interesting narrative woven into the fabric of this tale was that of Jason Mercier. The reigning WSOP POY winner, who made the talk of POY points irrelevant by just winning everything last term, finished fifth after making an incredible defence of the title he won back in 2016.
The event attracted 171 entrants when Mercier took the money, and that dropped to 150 this year, but the $383,208 win for Bach means no matter what happens he will finish the series with a profit. A note for recreational readers: Bach wasn't in the black after his first bracelet win where he bagged $119,399.
Bach said the win was timely after taking some time off to spend with his family, meaning he was burning through his accumulated winnings.
It was his third career bracelet.
Final Table Results
David Bach – $383,208
Eric Rodawig – $236,841
Don Zewin – $163,557
Andrew Brown – $115,485
Jason Mercier – $83,415
Daniel Negreanu – $61,677
Yuebin Guo – $45,587
Jerry Wiong – $36,218
Other established stars who gleamed brightly including the former World Poker Tour (WPT) POY Anthony Zinno (9th), the inaugural Super High Roller Bowl champion Brian Rast (11th), and double bracelet winner Brandon Shack-Harris (16th).
Gaurav Raini Wins Event #29: $2,500 No-Limit Hold'em
What's the difference between cash games and tournaments?
One word.
Glory.
It's one of those things you have to feel to understand. The erect hairs bristling in the air conditioning, the sound of the chants from the rail, the heart thumping moment as you wait for that final card to hit the felt with a cold hard slap.
The former cash game player Gaurav Raini understands, and I don't think he will be looking back.
The 33-year old has just picked up the bracelet in Event #29: $2,500 No-Limit Hold'em. And it's well-deserved after taking two months away from the game to prepare for this shift studiously.
The former cash game grinder battled through an unscheduled fourth day of play, and a two-hour heads-up battle, against the unconventional James Calvo to win his first bracelet and $456,822.
It was a tough final table; expected with the additional $1k bump in buy-in. 1,086 players entered, 41 players more than last term, and it was the WSOP bracelet winner Asi Moshe who took charge with four players remaining.
Eddy Sabat, who made the final table of this same event three years ago, finishing fifth, was the first to exit in fourth place, and then Calvo took out Moshe in a huge hand AQ>AJ, to begin heads-up with a big lead over Raini.
The additional day's play allowed Raini to gather his thoughts, spend the night pacing next to his bed, and within five hands of the restart he doubled up and used that momentum to propel him to the Cheese Shot of the finishing line.
It was Raini's fourth WSOP cash.
His previous best score was $144,794 coming third in a $560 side event at the WPT Borgata Open.
Final Table Results
Gaurav Raini – $456,822
James Calvo – $282,276
Asi Moshe – $199,718
Eddy Sabat – $143,148
Eric Cloutier – $103,957
Griffin Abel – $76,506
Henric Stenholm – $57,068
Giuseppe Pantaleo – $43,154
Scott Margereson – $33,087
Other players who came incredibly close to taking a seat in the Mothership were John Dolan (22nd), Seth Berger (34th), and Matt Salsberg (45th).
Comments