The owner of gambling terminal machine operator Sudama Resorts LLC has pleaded guilty to a $240 million illegal enterprise.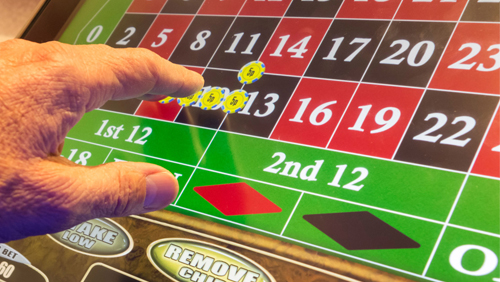 The Telegraph reported that Sandip Patel admitted committing three counts of commercial gambling on Monday. Patel's plea came after his company agreed to forfeit $1.6 million in a racketeering and illegal gambling lawsuit.
Patel was hit with a one-year house arrest followed by a four-year probation as part of his plea bargaining deal. In return, Patel agreed to help authorities bust other illegal gambling in the state of Georgia and testify before the court if summoned as a state witness.
The state gave him immunity from prosecution for statements he makes while helping authorities, according to Macon Judicial Circuit District Attorney David Cooke. He added that Patel's medical condition also helped save the gambling operator from being thrown in prison.
Owners of coin-operated amusement machines and convenience stores where the gambling terminals were found were mandated by the law to self-report the amount of money played on the machines and the net profits received monthly.
Georgia, however, implemented a mechanism on July 1, 2015 wherein the machines are connected to a central computer system that recorded customers' play and winnings.
In order to be legal, the games require an element of skill and cash payouts are prohibited. Winnings can be redeemed for store credit, gas, merchandise or lottery tickets.
Records showed that Sudama Resorts owns 600 machines, which were placed at 100 locations across the state.
Cooke told Bibb County Superior Court during Patel's plea hearing on Monday that Sudama made $3 million profit after $15 million was played between July 1, 2014, and July 1, 2015.
But the central computer system, according to Cooke, found a discrepancy in the report of Sudama Resorts. It turned out that players played more than $12 million between July 1, 2015, and Sept. 30, 2015, nearly as much in three months as the company had reported for all of a 12-month period.
The computer records, according to Cooke, also showed that Sudama posted $4 million in profits, not $3 million. He estimated that players have fed $240 million into Sudama machines and been paid $168 million in the last five years.
Comments