Macau casino investor Success Universe Group Ltd. is looking to add gaming to the third phase of its majority-owned Ponte 16 casino and hotel.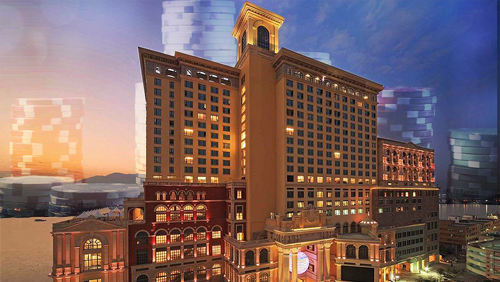 GGRAsia reported that Success Universe has yet to submit a final construction plan for its hotel and casino complex near Macau's Inner Harbor. For now, Success Universe executive director and deputy chairman Hoffman Ma Ho Man said the structure will include a "mass-oriented" shopping mall.
He also wants to include gaming in the new construction plan in the existing property extension.
"We'll also strive to add gaming there [in the third phase]," Mr Ma said. "But this is a decision that we can only confirm later, once all the design plans for the extension are approved by the government," Ma said, according to the news website. "In the plan that we've submitted before, parts of phase three involved piling works to be done directly on water … but local authorities have said that they didn't want any buildings to be constructed above the water."
Ma pointed out that the firm has been making "considerable" changes to the phase three design as a consequence.
Citing the construction plan, Ma said the structure's gross floor area is around 40,000 square meters (430,556 sq feet). He pegged the budget in between HKD700 million (US$90.2 million) and HKD800 million.
He, however, couldn't give an exact time frame on when they will submit a new construction plan to Macau government.
"The expansion now has to be built on the existing site [of Ponte 16], and that means we may have to sacrifice the existing podium of Ponte 16 for accommodating the expansion," he said.
Data from the firm's 2016 interim report showed that there are 109 gaming tables – consisting of 94 mass gaming tables, nine high-limit tables and six VIP tables – inside Ponte 16's casino as of June 30.